| | |
| --- | --- |
| Date | Place Event Campaign |
| 1946 | Veroia Greece Maintenance and Repairs to infrastruce and winding down from duties in the Greek Civil War |
| 1947 | Middle East |
| April 1947 | Disbanded |
| July 1949 | Reformed as a Field Squadron in 21 Field Engineer Regiment at Hameln |
| December 1950 | Transferred to 26 Field Engineer Regiment at Hameln |
| November 1957 | 26 Field Engineer Regiment became HQRE 4 Division. Squadron under HQRE 4 DIV and moves to Osnabruck in support of 12 Inf Bde |
| April 1957 | Transferred to under command HQRE 5 DIV, but still in support of 12 Inf Bde |
| | |
| --- | --- |
| Date | Place Event Campaign |
| | |
| July 1960 | 5 DIV re-titled 1 DIV |
| Jan 1961 | Squadron transferred to under command HQRE 2 DIV, still in support of 12 Infantry brigade at Osnabruck |
| September 1967 | Squadron in support of 6 Inf Bde, still under command HQRE 2 DIV and at Osnabruck |
| January 1968 | Squadron moves to Ripon, but still in support of 6 Inf Bde and under HQRE 2 DIV |
| April 1969 | HQRE 2 DIV, re-designated 23 Engineer Regiment with Squadron under command, but still in Ripon |
| | |

4 DIV TRF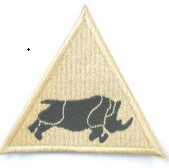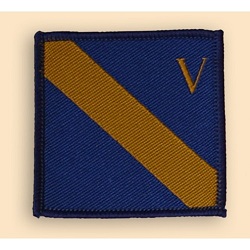 5 DIV TRF
1 DIV TRF

2 DIV TRF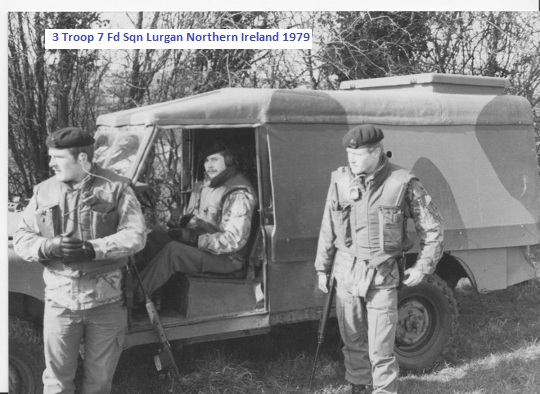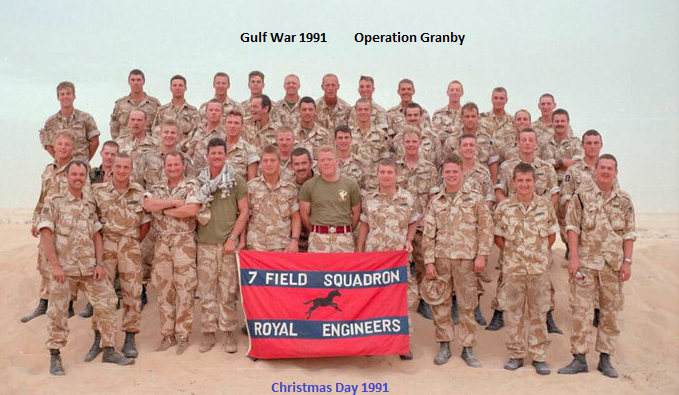 | | |
| --- | --- |
| Date | Place Event Campaign |
| April 1971 | Transfers to Hohne to come under command 32 Engineer Regiment and affiliated to 7 Armd Bde |
| Jul-Nov 1972 | Northern Ireland |
| Jan-May 1974 | Northern Ireland with Regiment in infantry role |
| Mar-Jun 1976 | Northern Ireland with Regiment in infantry role |
| April 1978 | 21 Engineer Regiment redesignated 1st Armd DIV Engr Regt. Sqn still under comd and at Nienberg |
| Apr-Jul 1979 | Northern Ireland with Regiment in infantry role |
| | |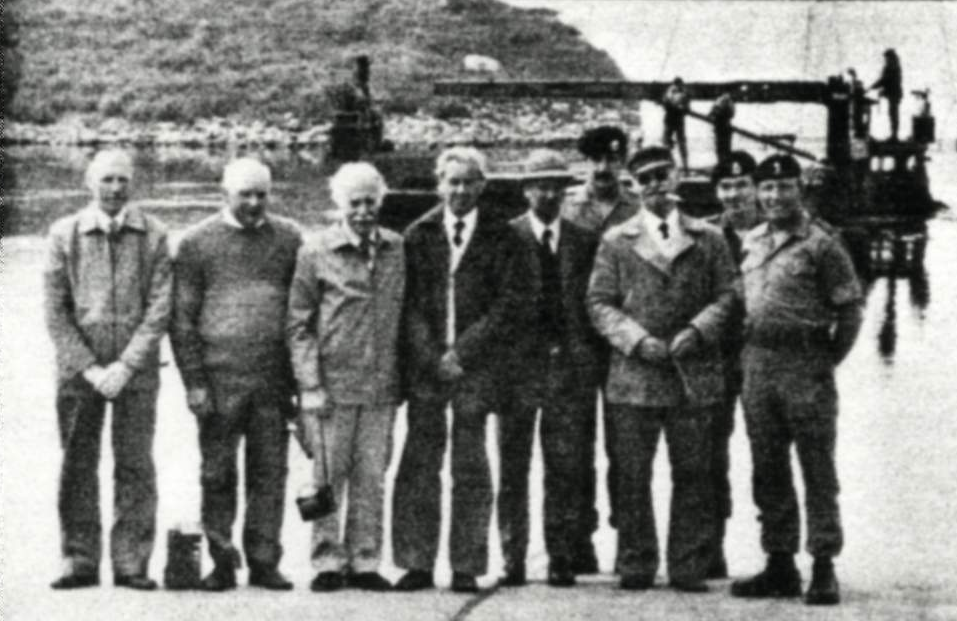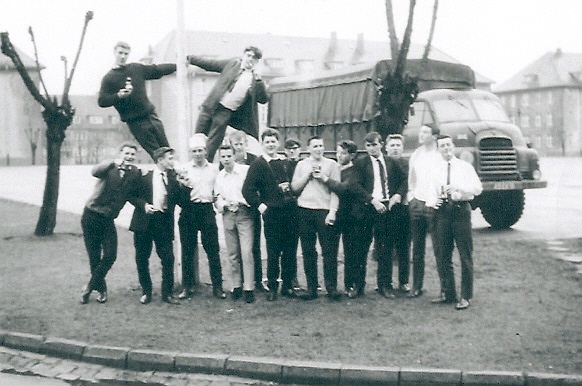 1 Troop Xmas 1965 Osnabruck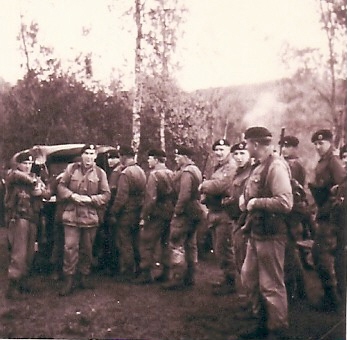 2 Troop Ex 'Bar Frost' Bardufoss Norway Sep 1965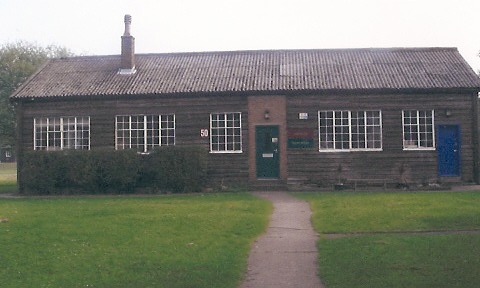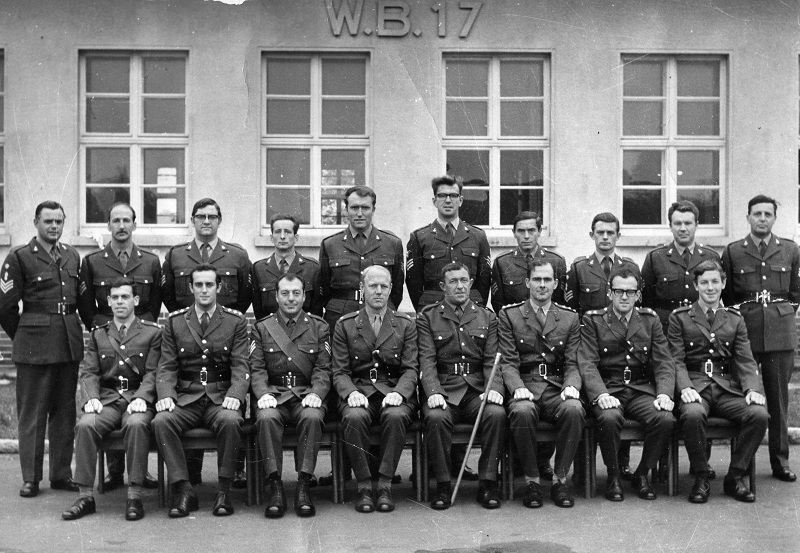 Officers & SNCOs Hohne 1971
The old Sqn Office Deverell Barracks 1968-1971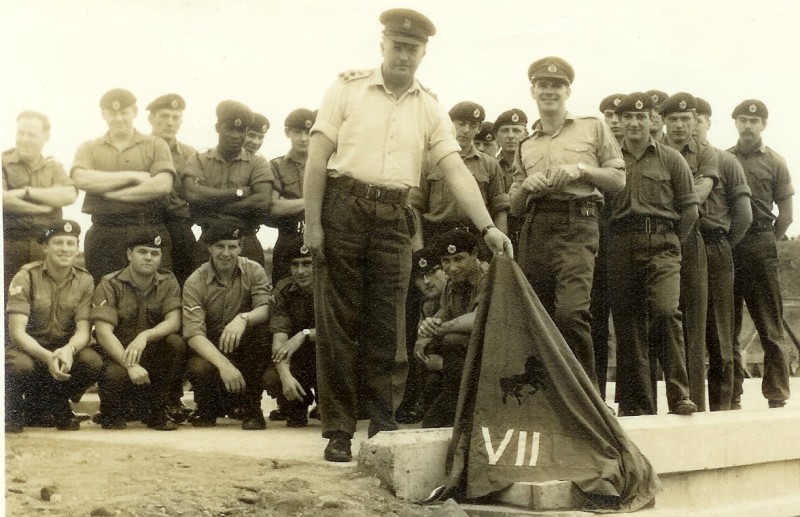 2 Troop 1970
| | |
| --- | --- |
| Date | Place Event Campaign |
| Nov 1980-Mar 1981 | Northern Ireland |
| Jan 1981 | 1st Armd DIV Engr Regt re-titled 21 Engr Regt with Sqn still under comd and at Nienberg |
| 1983 | Falklands - 37 Engineer Regiment |
| 1984 | Nienberg |
| 1991 | Operation Granby, Iraq |
| Mar - Sep 1992 | Northern Ireland Tour |
| Oct 1993-Mar 1994 | Clothing trials for the combat soldier 95 |
| 8 Sep 1994 | Becomes 7 HQ Sqn of 21 Engr Regt |
| June 1995 | Bosnia (Op Grapple) |
| 1996 | Osnabruck, Quebec Barracks - 21 Engineer Regiment |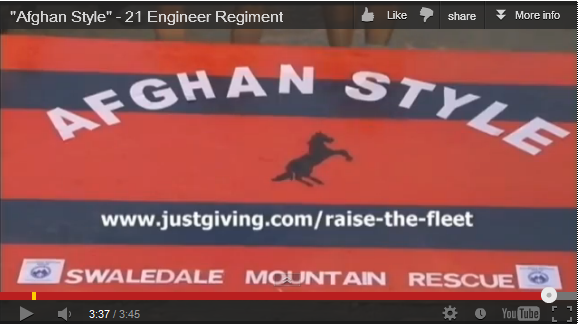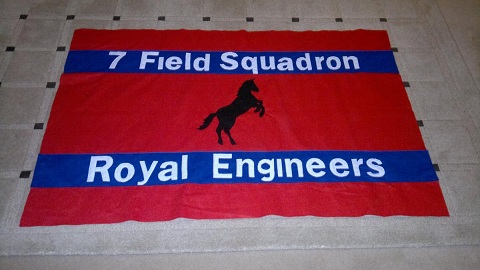 The Headquarters Squadron of 21 Engineer Regiment, currently deployed on operations in Afghanistan have produced a video parody of Psy's Gangnam Style to raise money for a local charity. See the video below!

Over the past three months, during periods of downtime and after work, soldiers from 7 Headquarters and Support Squadron (HQ & Sp Sqn) have produced the video, launched this week.

Their aim is to raise the profile for the Swaledale Mountain Rescue Team (SMRT), a local charity with whom they have strong links to.

The video was filmed & produced by the British Forces Broadcasting Service (BFBS) in Afghanistan.
Amazon Bridge veterans of May 1944 visit 7 Field Squadron in May 1984 for the 40th aniversary
I welcome new material for this page. Material from 1970 until present day especially welcome. Photos, stories, etc
Thank you.

george@shiny7.uk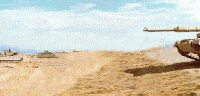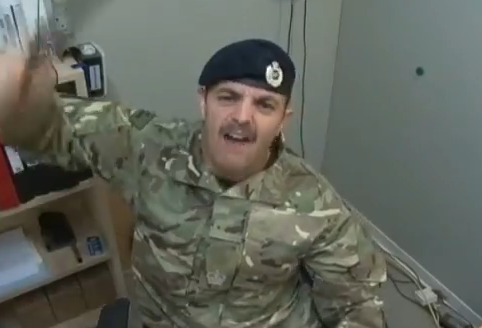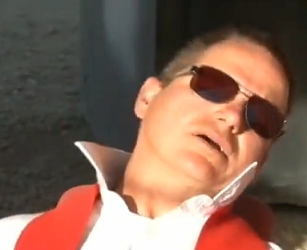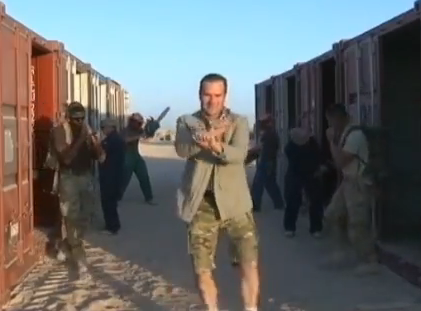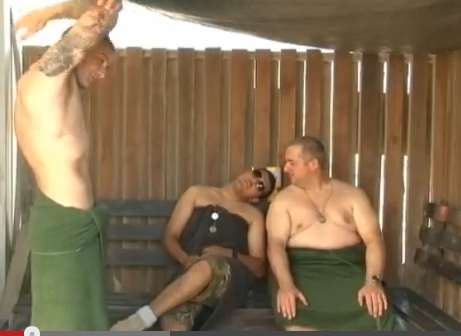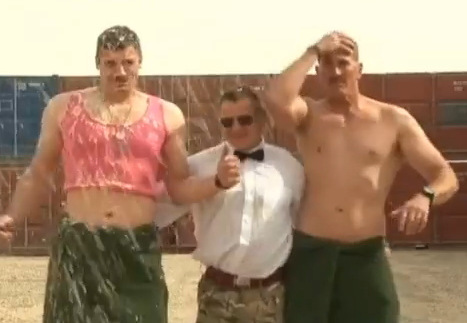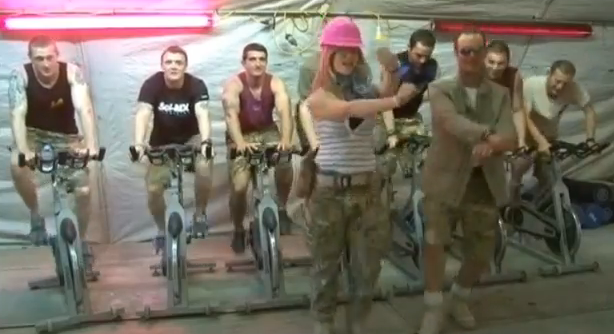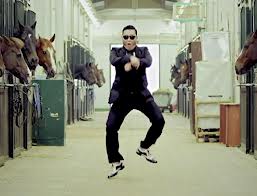 Left: Gangman style by PSY. Right: Afghan style by the Shiny 7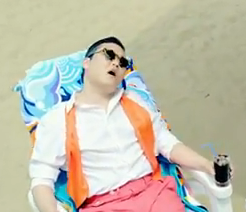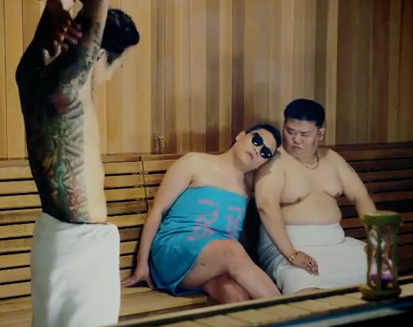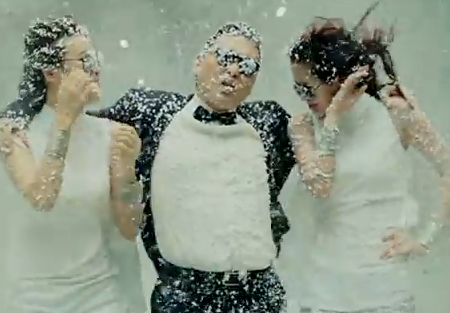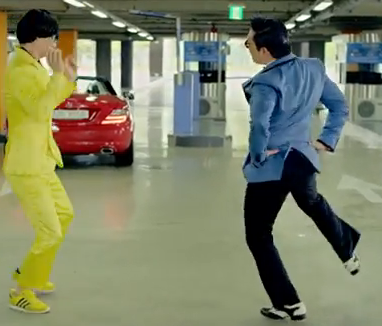 Click

Bally Kelly 1974

Shiny 7 - Post WW2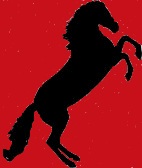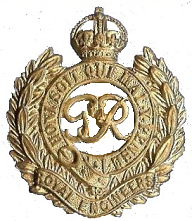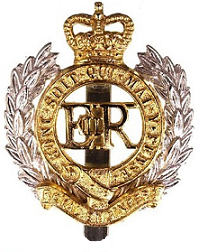 Queen Elizabeth II 1952- Present Day
King George VI
1936-1952
RE Cap Badges during this period
To see the developements in Osnabruck 1935- 2009
Click on the link:
http://www.shiny7.uk/HistoryPage.html
| | |
| --- | --- |
| Date | Place Event Campaign |
| 2008 August | Caro Barracks Ripon with 21 Engineer Regiment |
| 2010 Apr - Oct | Afghanistan Op Herrick 12 - 21 Engineer Regiment |
| 2012 Oct - 2013 Apr | Afghanistan Op Herrick 17 |
| | |
7 Field Squadron Historical records 1952 to 1967.

Click on the thumbnails to read the documents
1952-1960
1961
1962
1967
1965 & 1966
1963
1964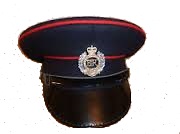 In Memorial of all former and serving Shiny Seveners who died whilst serving with the colours

19 January 1974 Ssgt Jim Lund was tragically killed in an accident whilst serving with 7 Field Squadron RE in Northern Ireland. R.I.P
The headstone of Ssgt Jim Lund

Photo Frank Hannaway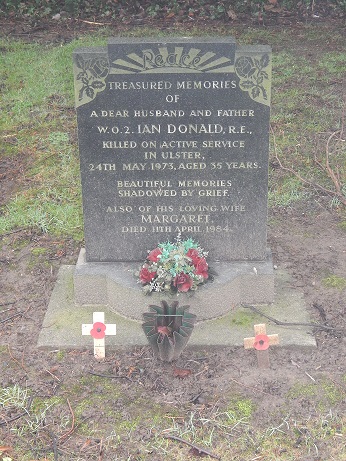 The headstone of SSM Ian Donald

Ian was killed on active service
24 May 1973 in Northern Ireland. R.I.P
Photo Mike O'Reilly
The Lendrim Trophy.

The Lendrim Trophy was donated to the squadron by the Shiny Seven Association for an inter- department sports competition. The first competition was held on February 14 2014. The idea of holding the competition on February the 14th was to coincide with the anniversary of Cpl W. Lendrim VC being awarded the Victoria Cross. However, it has been suggested that it be moved to a date that would see more favourable weather conditions, and the 13th May has been suggested so that we could celebrate the 'Amazon Bridge' annivesary at the same time. Obviously, the next date of the 'Lendrim Day', as always, will depend on the Squadron's commitments but it is likely to be held after February. The first 'Lendrim Day' was a great success and enjoyed by all. It was good to see inter-troop rivalry, the lads took it seriously and tried very hard. The association are greatful to Major A. Lawes and his staff for making us most welcome and allowing us to visit the Shiny 7 once again.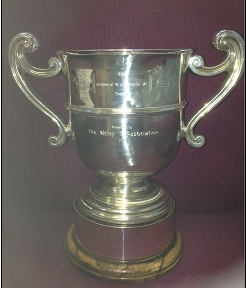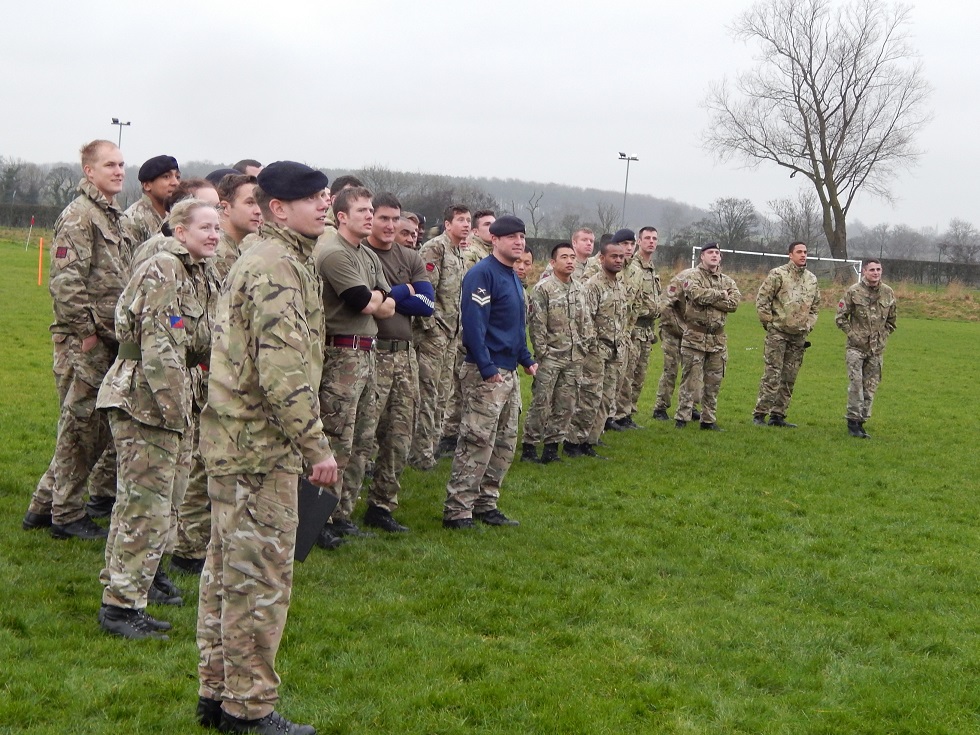 Sapper Magazine online

The British built BR 90 - Bridging Equipment, first came into service with the Royal Engineers from 1996.

The Royal Engineer BR-90 family of bridges are built from a range of seven modular panels of advanced aluminium alloy, interchangeable through the various bridge types, to form two interconnecting trackways with a 4 metre overall bridge width and a 1 metre girder depth.

Close Support Bridge - It consists of three tank-launched bridges capable of being carried on a tank bridgelayer and a tank bridge transporter (TBT) truck.

There are three basic tank launched bridges (also known as Close Support or Assault Bridges): numbers 10,11 and 12.

General Support Bridge - This system utilises the Automated Bridge Launching Equipment (ABLE) which is capable of launching bridges up to 44 metres in length. The ABLE vehicle launches a lightweight rail across a gap where the bridge is then built.

The bridge is assembled and winched across the gap supported by the rail, with sections added until the gap is crossed. Once the bridge has crossed the gap the ABLE launch rail is recovered. A standard ABLE system set consists of an ABLE vehicle and two TBTs carrying a 32 metre bridge set. A 32 metre bridge can be built by ten men in about 25 minutes.

Spanning Systems - There are two basic spanning systems. The long span system allows for lengthening a 32 metre span to 44 metre using ABLE and the two span system which allows 2 x 32 metre bridge sets to be constructed by ABLE and secured in the middle by piers or floating pontoons, crossing a gap of up to 60 metres.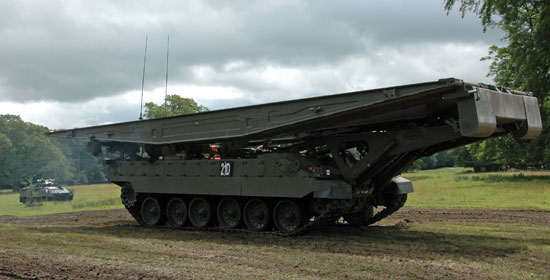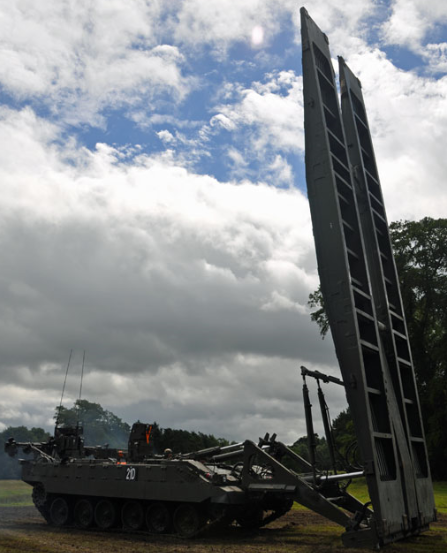 Close Support Bridge

Titan Armoured Vehicle Launcher Bridge (AVLB)

Titan Armoured Vehicle Launcher Bridge (AVLB)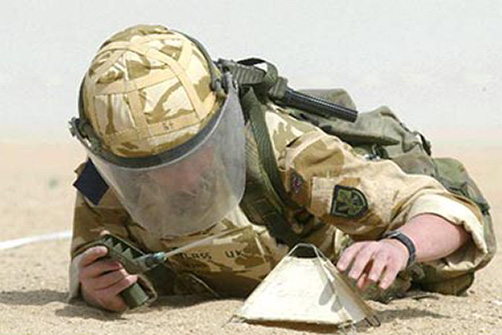 Still the same technique!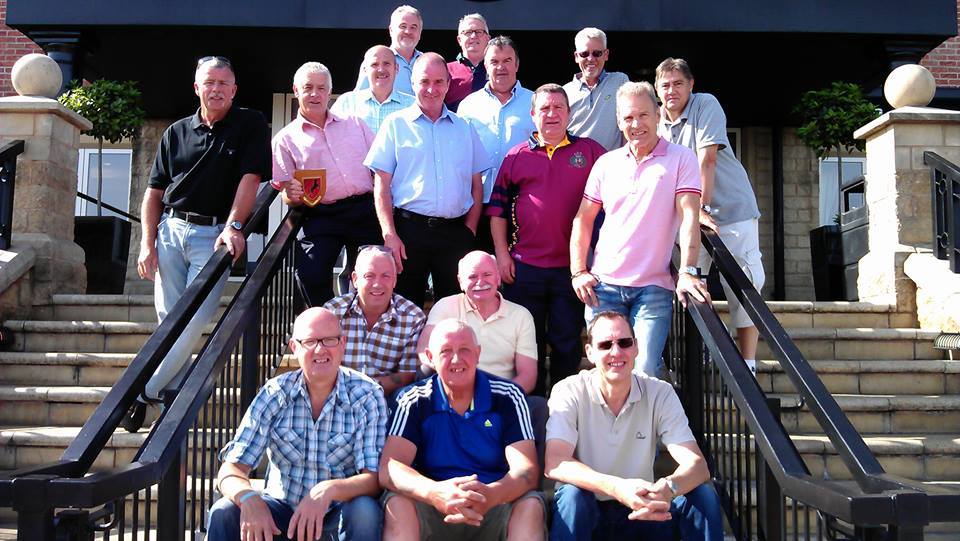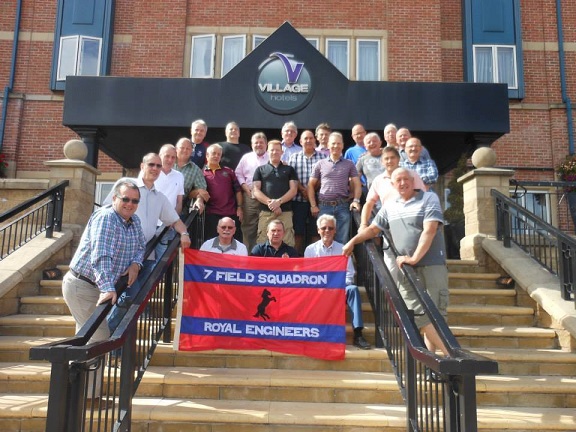 Shiny 7 reunion of members from the 1970s
Pic from Dave ( Paddy ) Armstrong.

With Bettina U. Paul Wilson, Richard Bowring, Bill Milne, Tony Halliwell, Mal Gill, Kevin Highfield, Ken Cumming, Malcolm Arfa Askey Louie, Stephen Bruen, Paul Chappie Chapman, Scottie Borthwick, Monica Ken Murphy, Chris Jackson, Paul Boswell and David K Davidson.Calvin Hopkins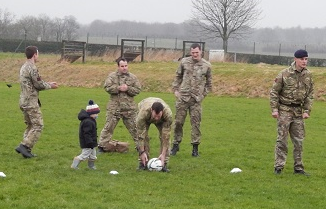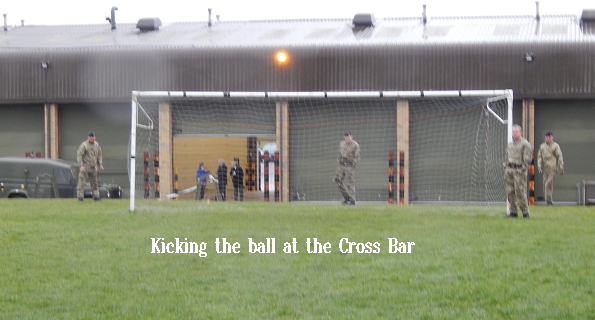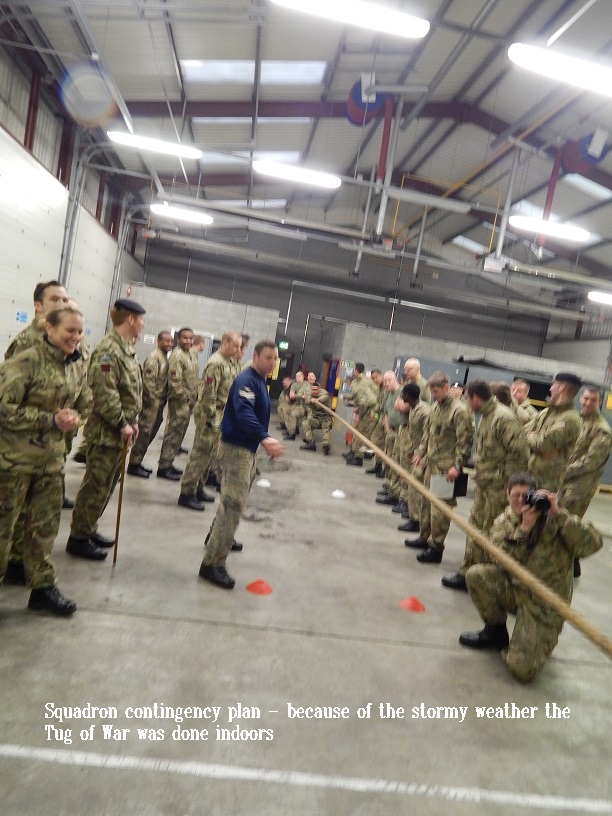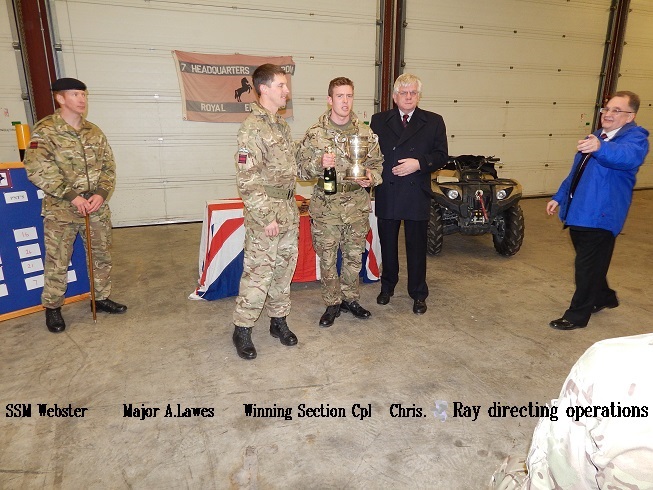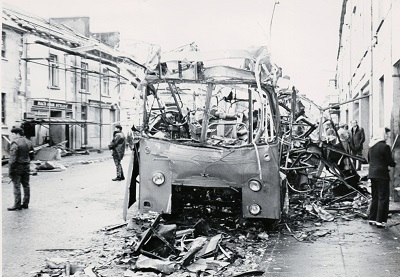 Northern Ireland tour 1972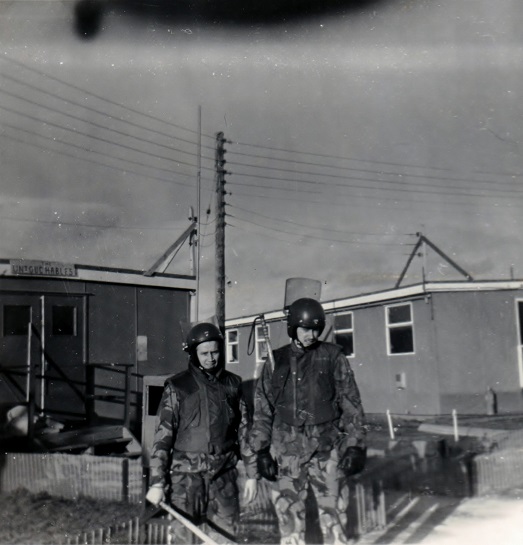 Geordie Skelton and Jock Muir 7 Field Squadron RE 1974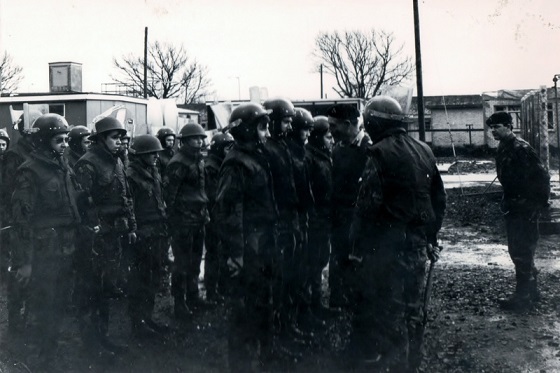 GOC inspects 3 troop Kesh 1974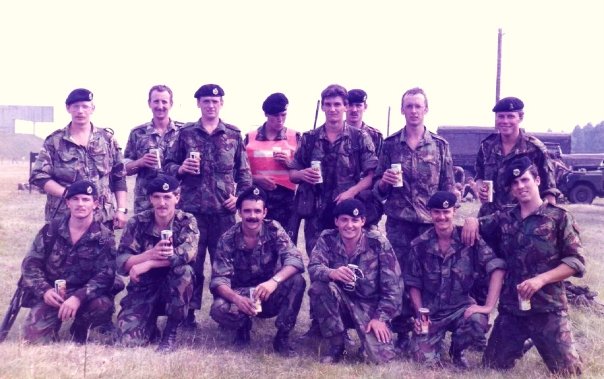 Regtl assault course competition 1986/87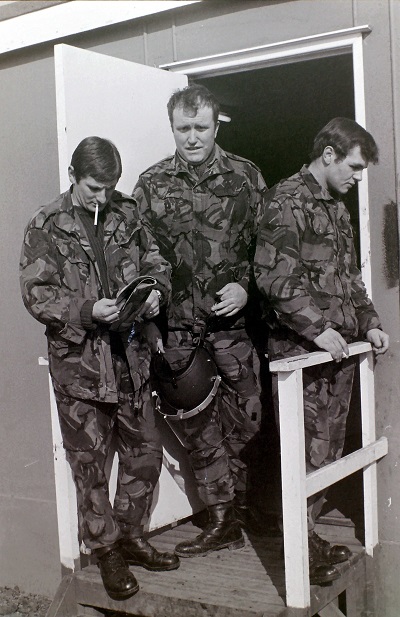 Steve Hoy Geordie Tate Graham Bream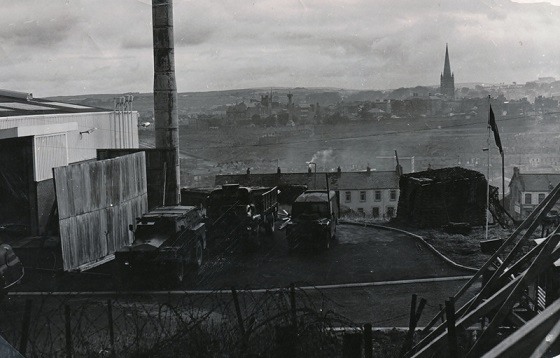 The Saracen factory Londonderry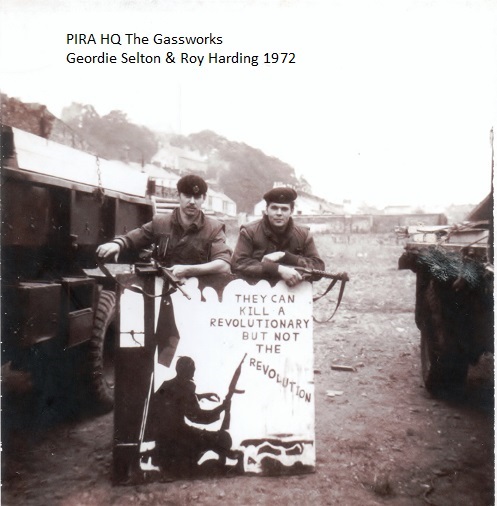 Bally Kelly 1974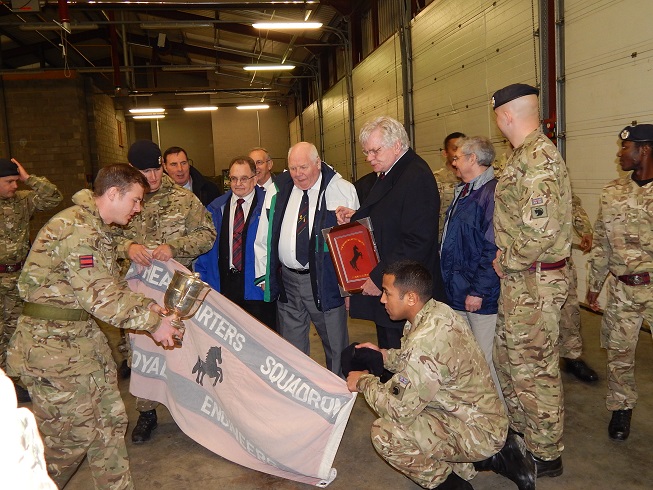 Now that the Regiment is part of the Army 2020 Adaptable Force it has taken under command two Army Reserve sub units: 103 Field Squadron (located in Newcastle) and 106 Field Squadron (located in Sheffield).
1976

Below: photos from Paul Chapman 7 Field Squadron - 32 Engr Regt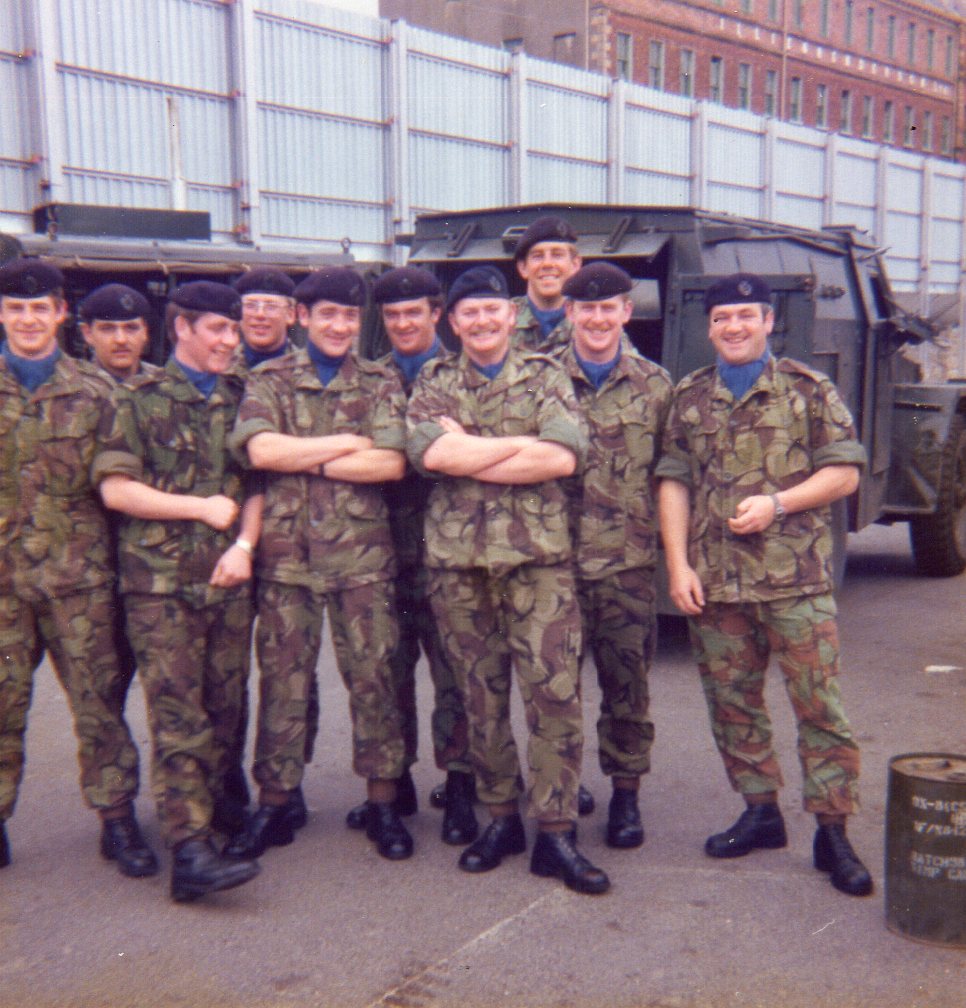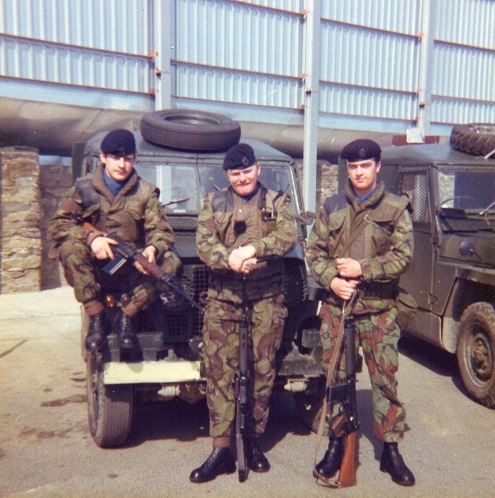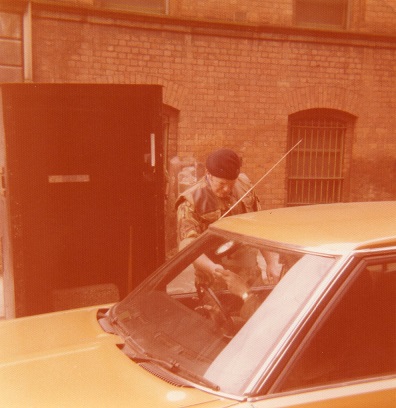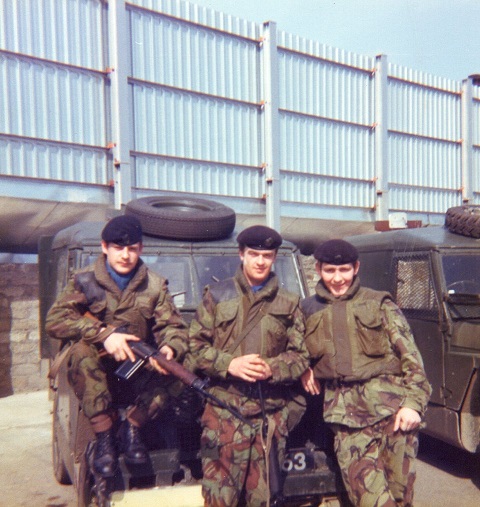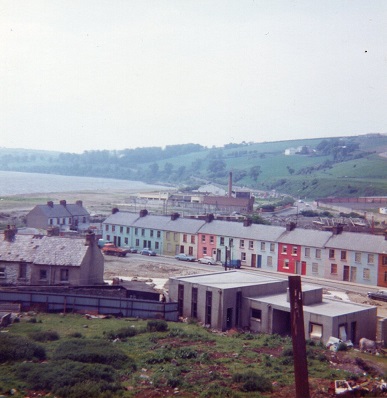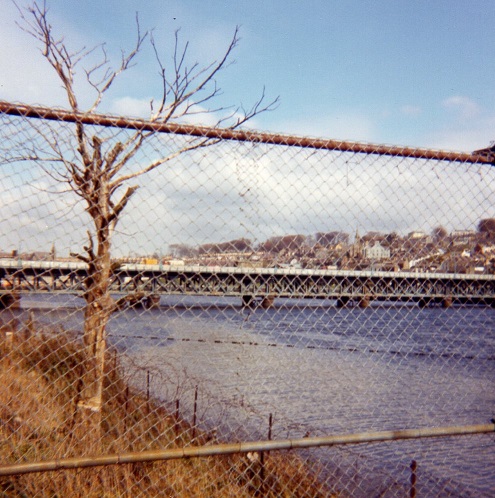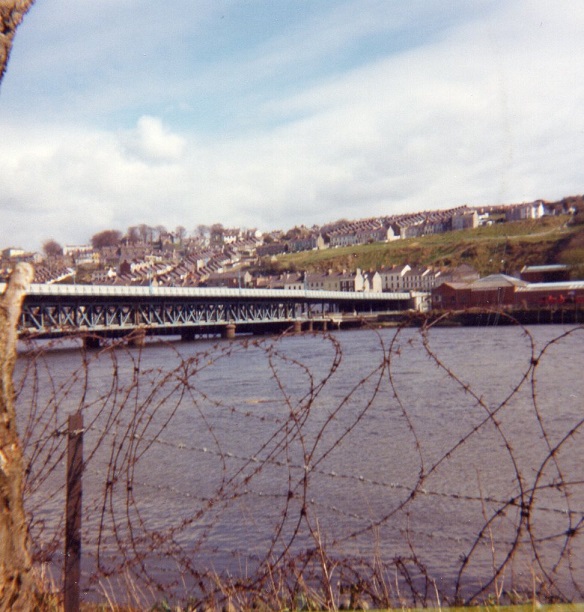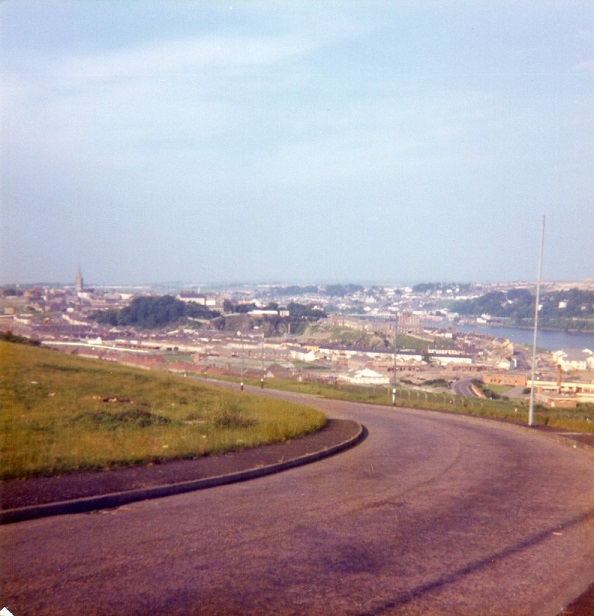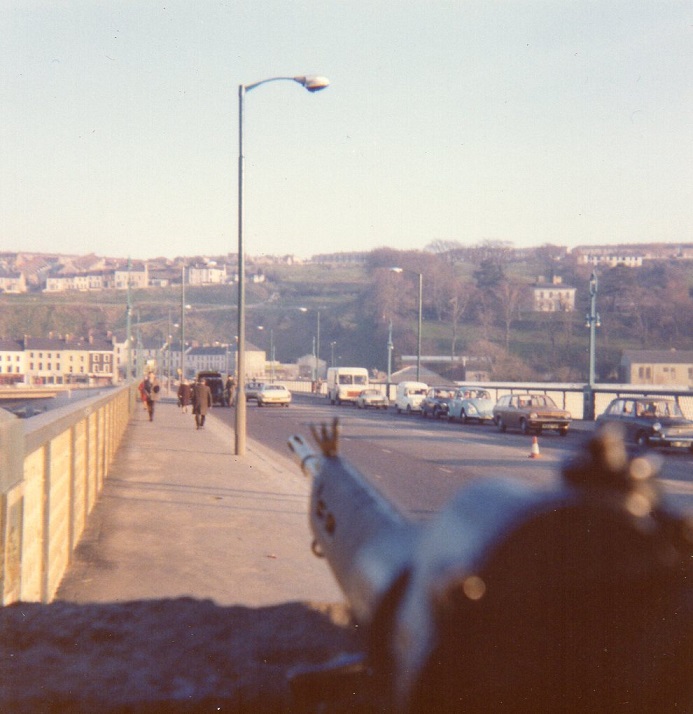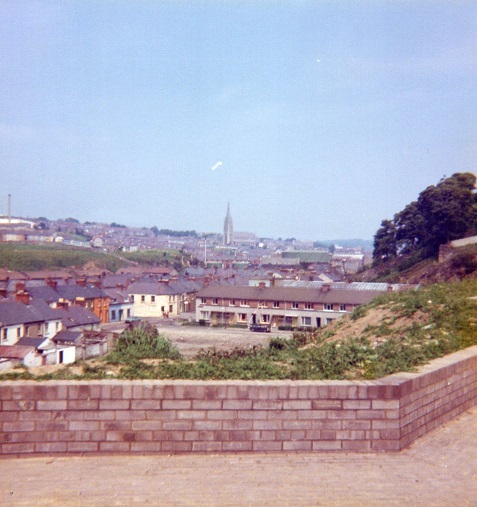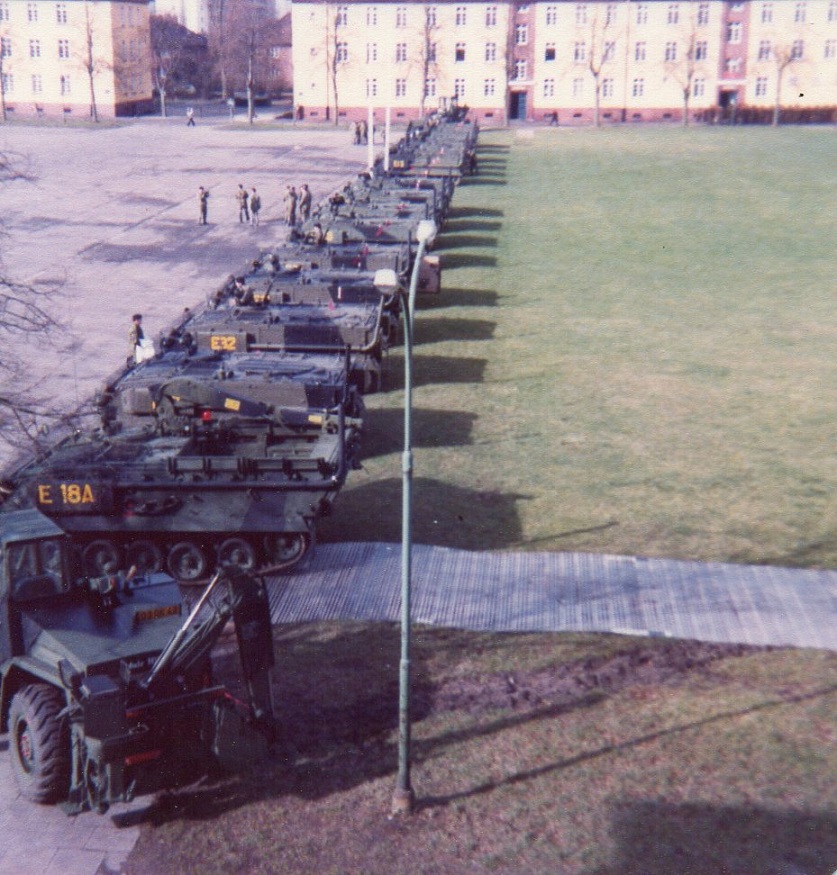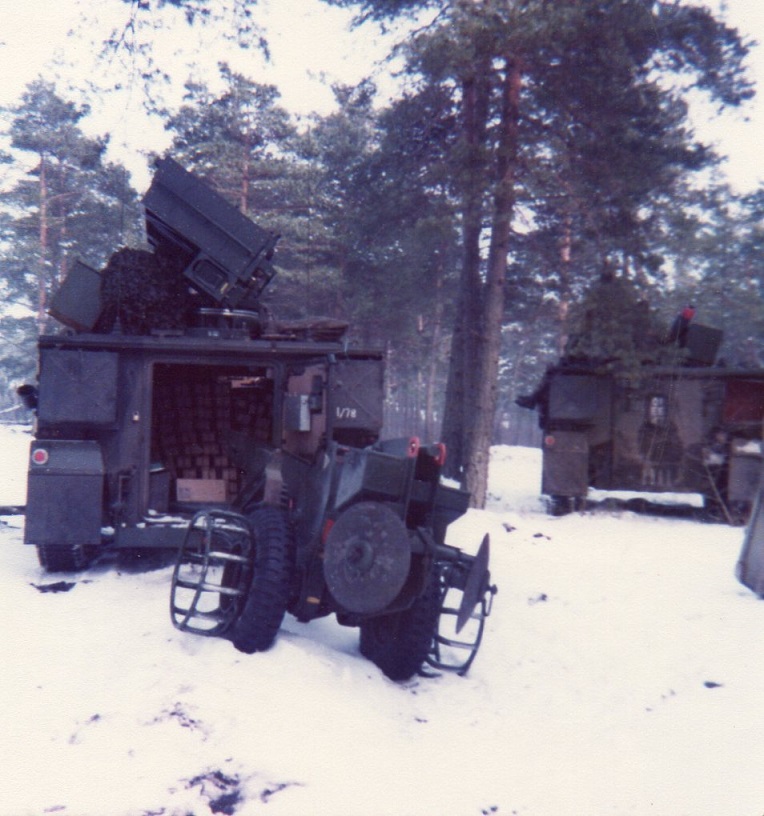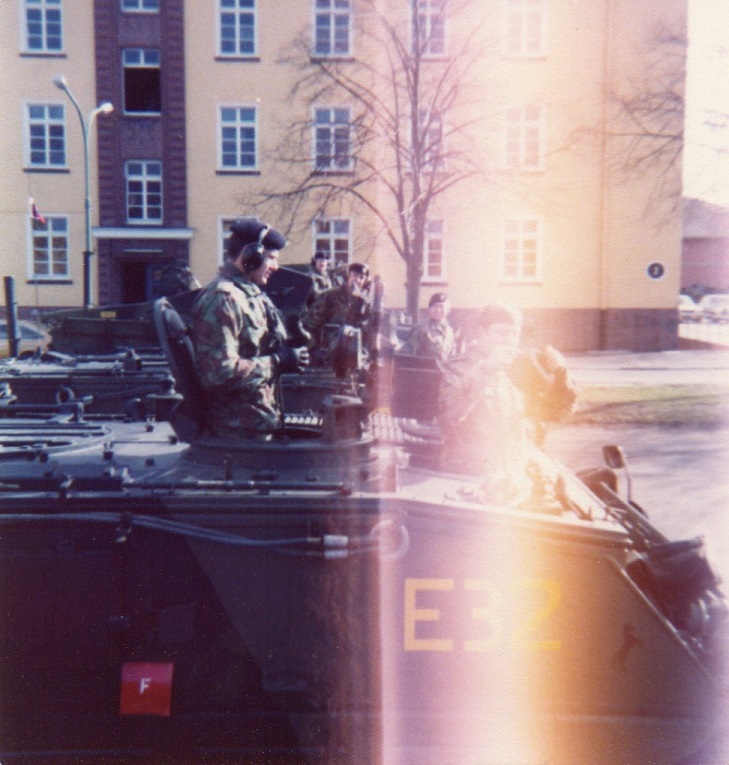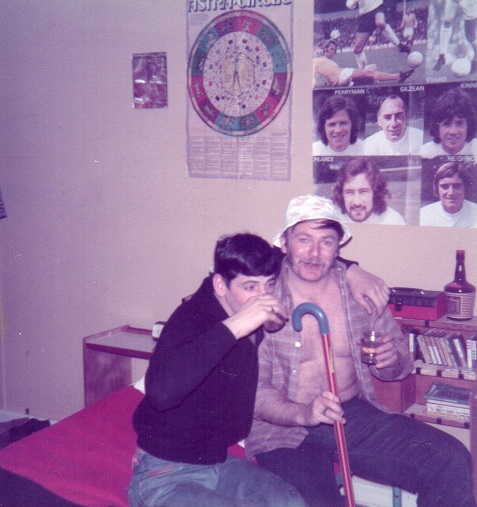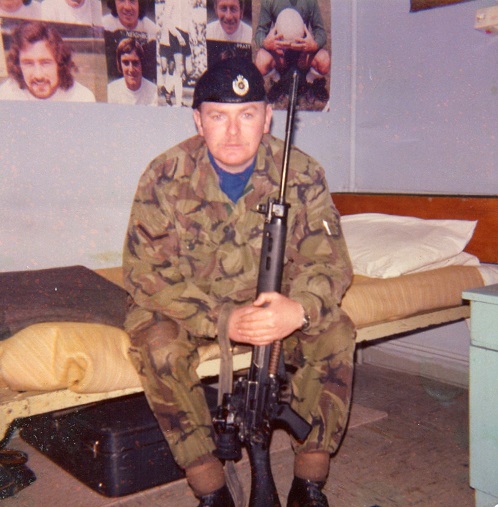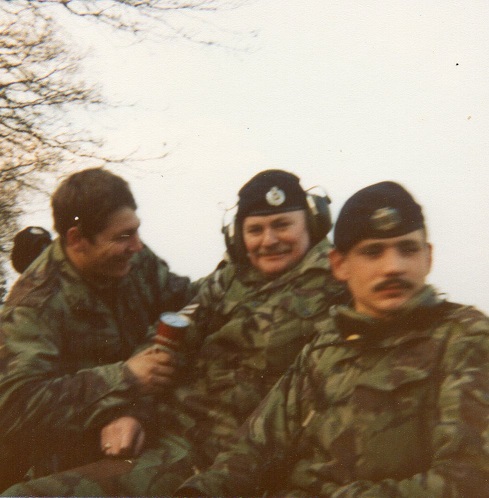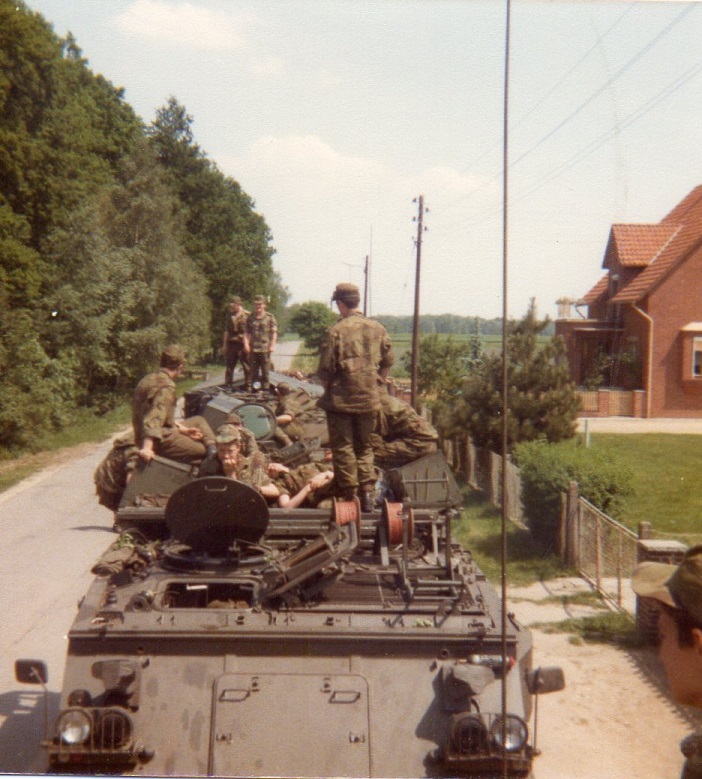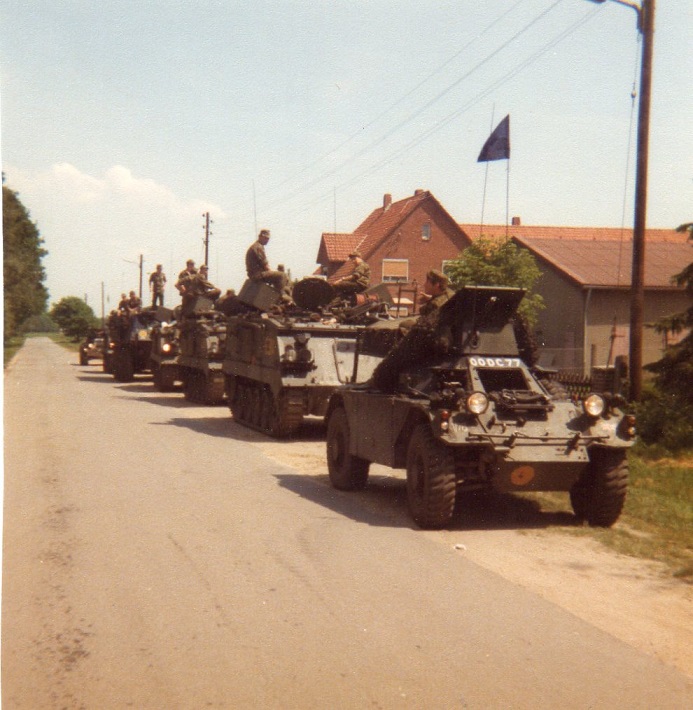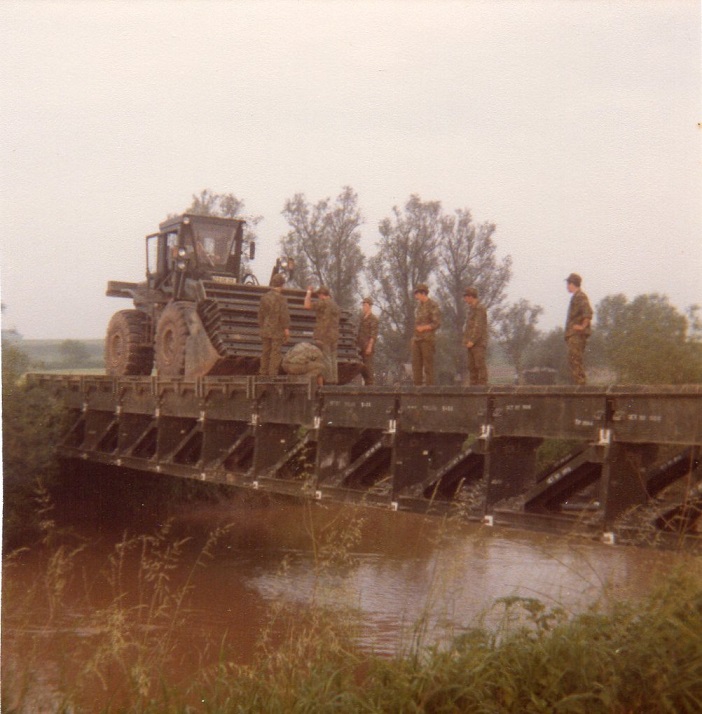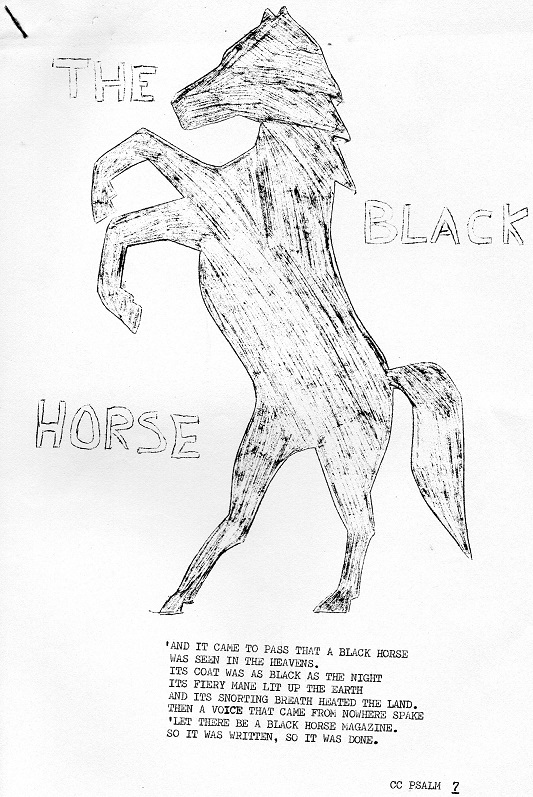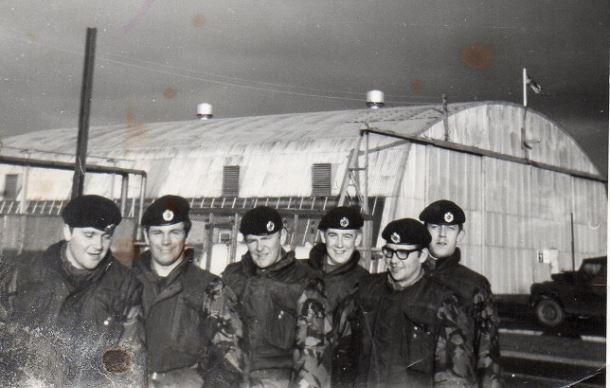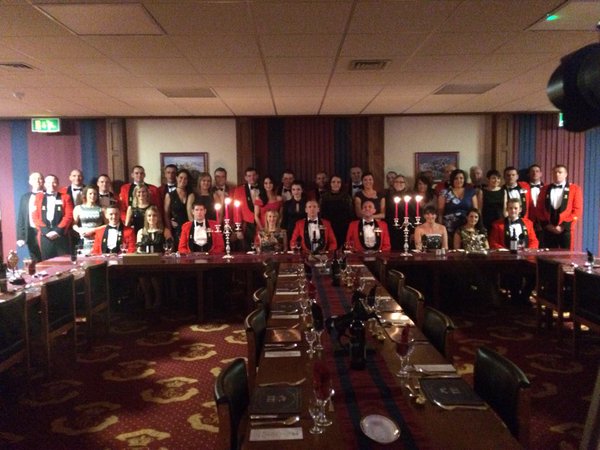 Below: 7 Sqn management dinner 11 December 2015

Mike O'Reilly and George Cowie of the Shiny 7 Association in attendance.

A great bunch of guys and girls made it a most enjoyable evening.