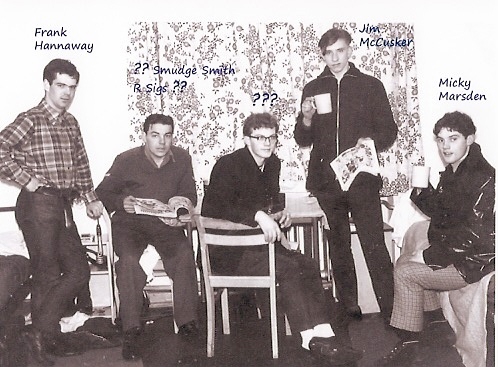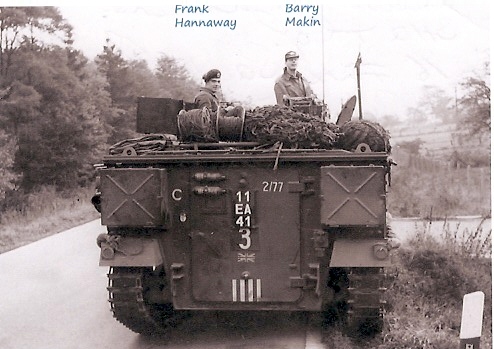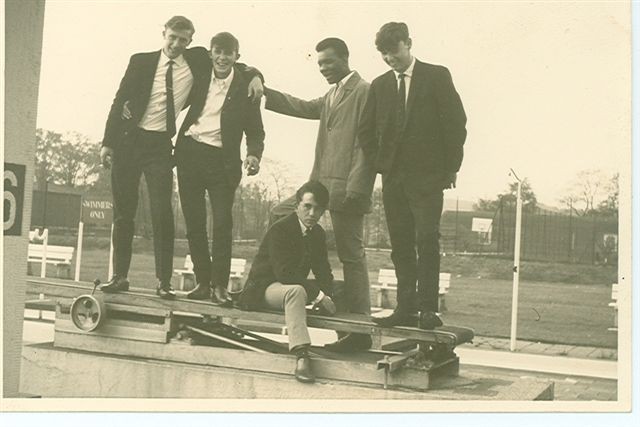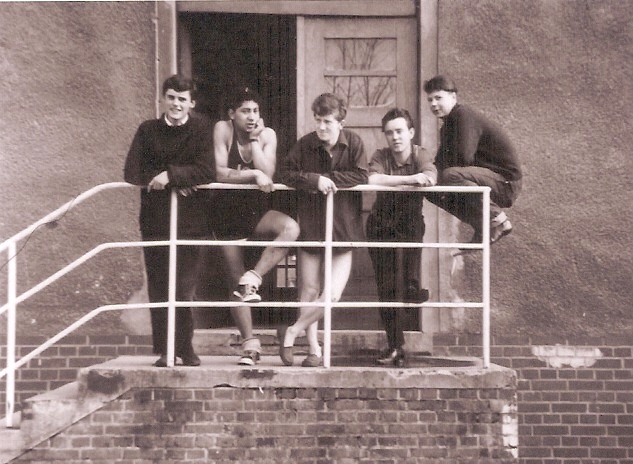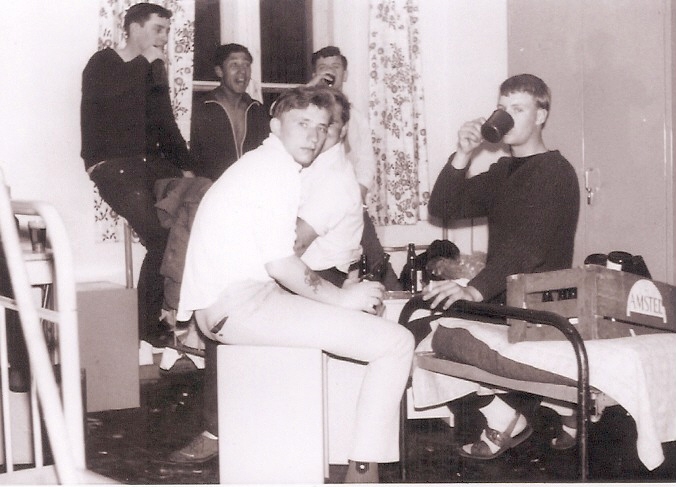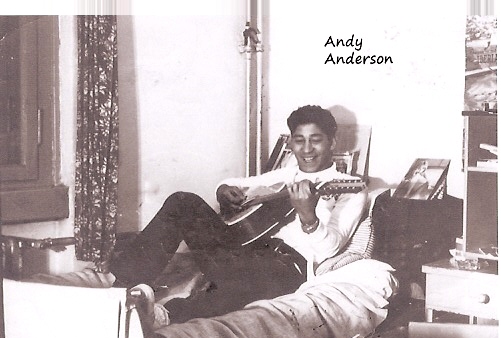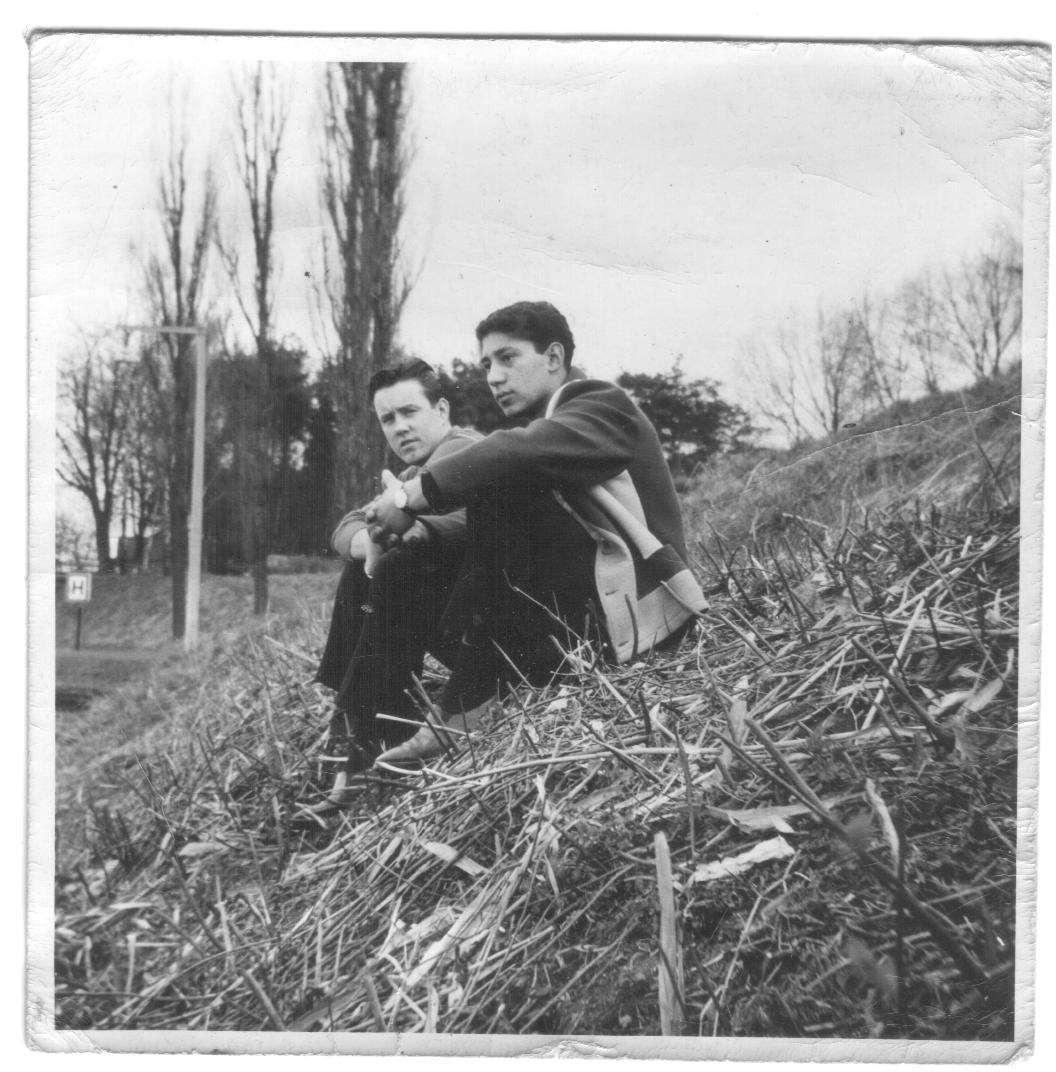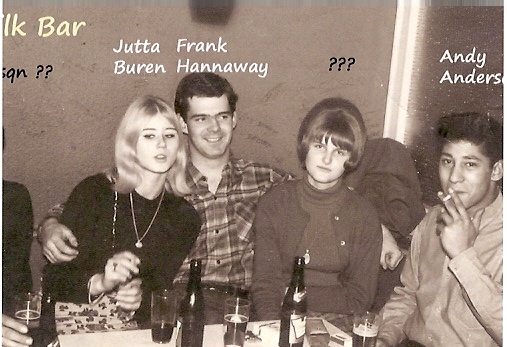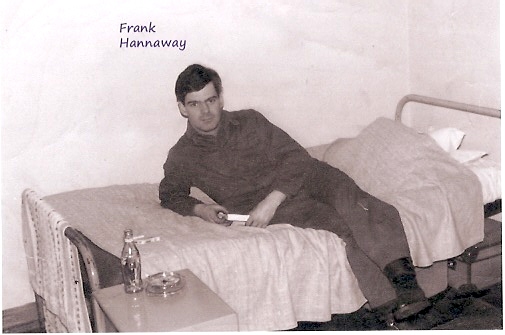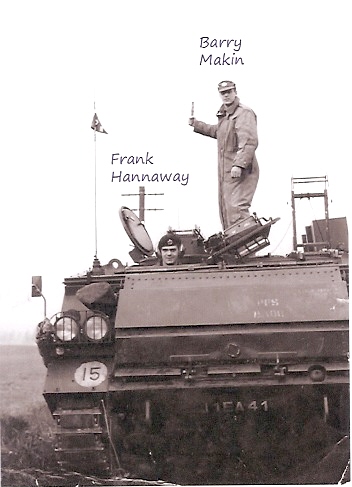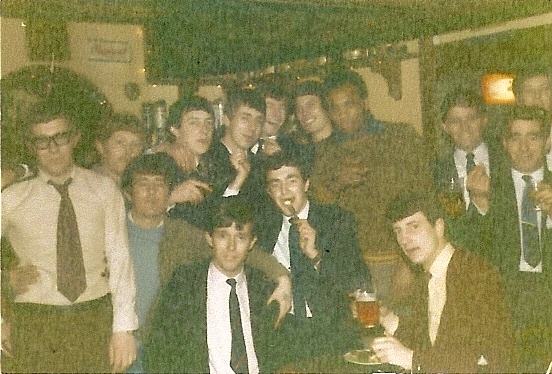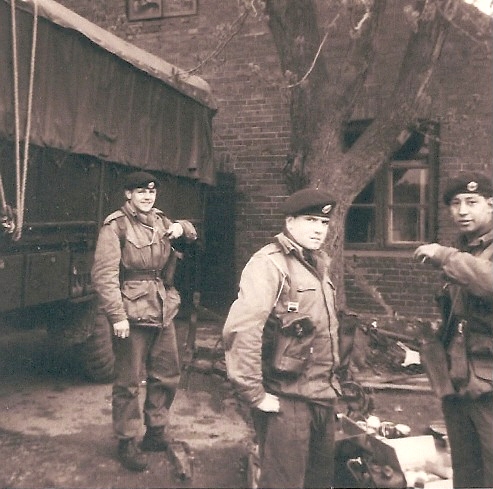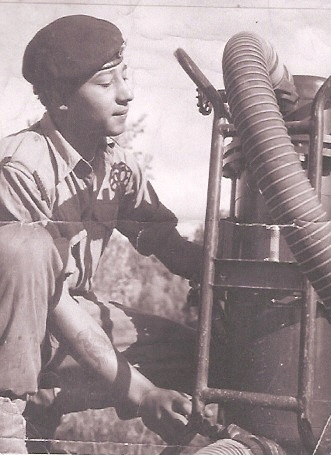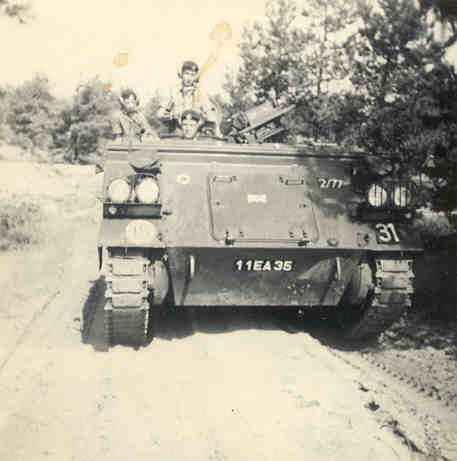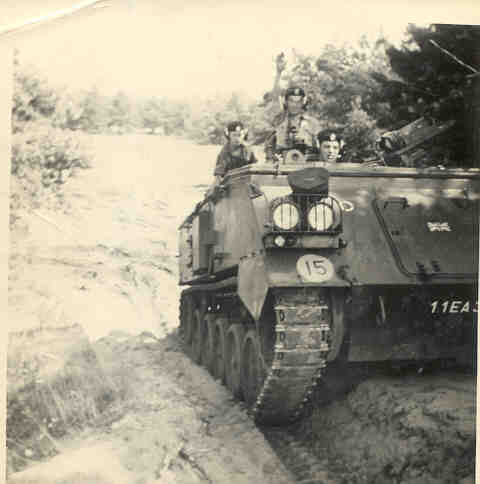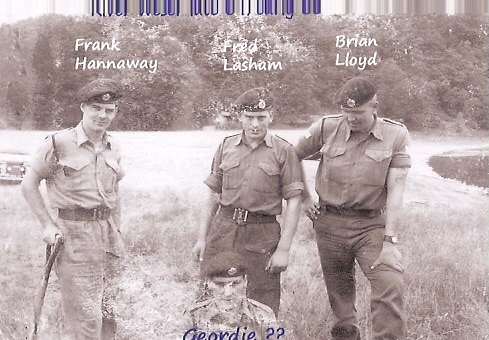 Photo from Chris Buley
3 troop 1966
Frank in his luxury bedsit with all mod cons (Looks like one of the Coke bottle collectors)
3 Tp Lads L-R; Micky Marsden, Andy, John Gilliland, Brian Metcalf, Geordie Massingham at the end of the block
next to the swimming pool 1966
3 Troop relaxing the best way they know how. Names: Andy, Jack Daniels, Jim McCusker & ???
Geordie Neil
, ? Tommy Burns. Andy
Back row: Andy Jackson, Geordie Unsworth, Straw Bowden, Battler Britton, Alan Murphy, Dave Easterlow, Nobby Clarke, Ted Nunney. (?) Mattinson, Geordie Mallinson.
Front row: Mick Kearsley, Roger Ferguson, Dave Hobley, Dave Spenceley
Photo Andy Jackson. 3 Troop Booze up in a pub at Winksley circa 1969
Andy Anderson
Explosives testing Hameln 1964/65
L-R Jim McCusker, (Straw) Bowden, Nobby Clark, Dick (Battler) Britten. Seated Chris Buley
Photo taken by the swimming pool outside 7 sqn block
Andy & Brian Metcalf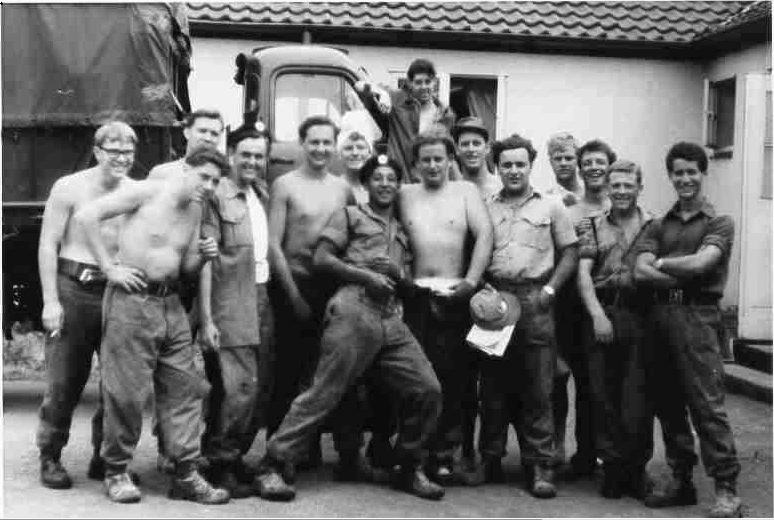 3 Troop at a US Army base in Germany 1966/67

3 Troop Shiny 7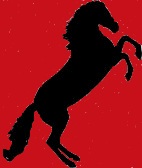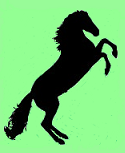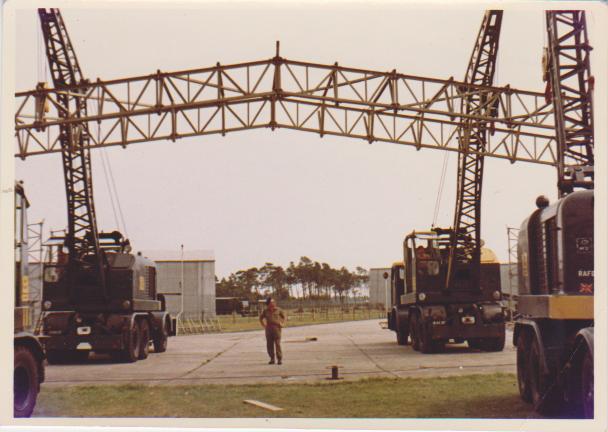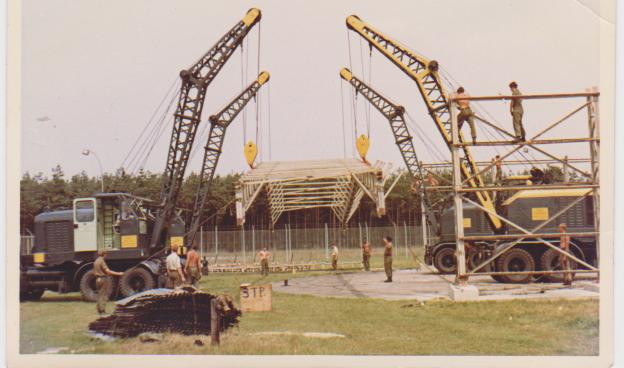 Photo's courtesy of Pete Farthing, they are of a hanger 3 troop moved for the RAF in 1967, it was moved from RAF Geilenkirchen to RAF Laarbruch The RAF station with Lightnings was the one where they were erected. The photo's show the last roof sections being lifted into position by RAF cranes, it was then clad with corrugated iron but half way through a very strong wind came up and started throwing the sheets
off the roof and everyone dived for cover, good times. .Andy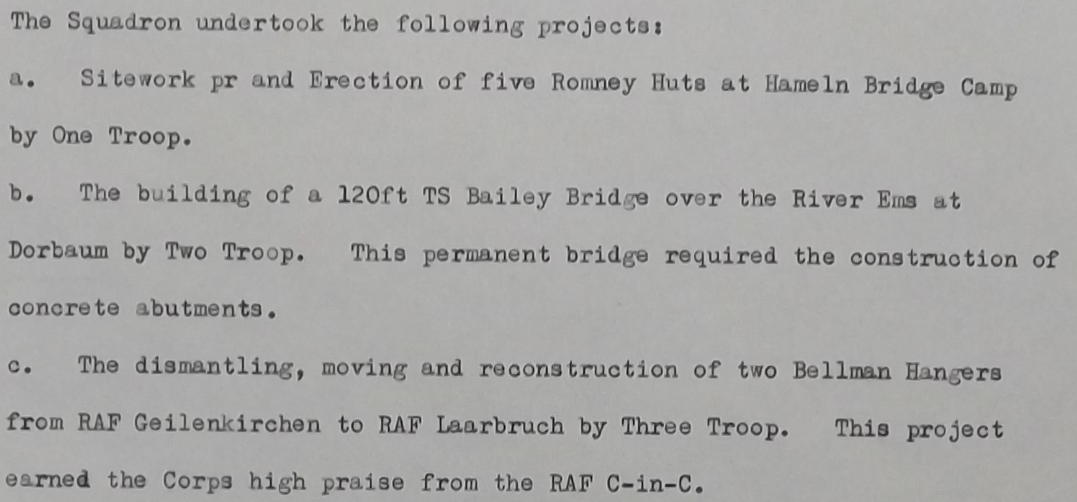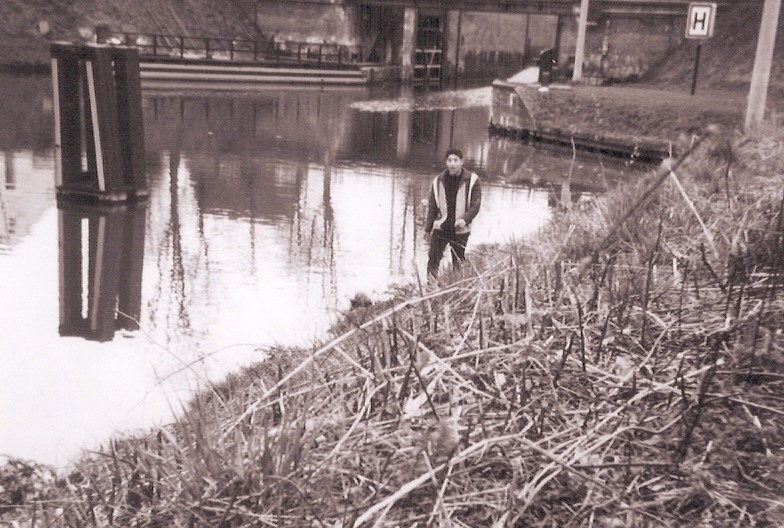 Andy by the local Canal at Osnabruck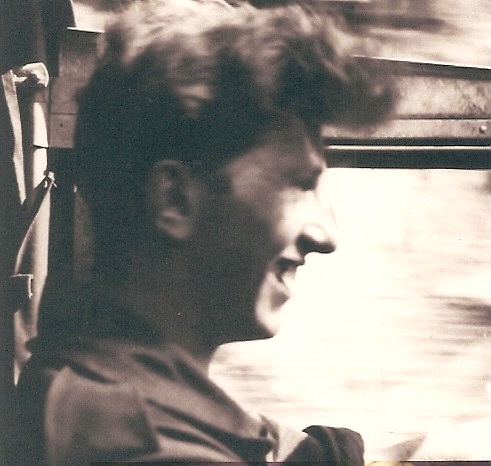 John (Jock) Gilliland
John Gilliland in APC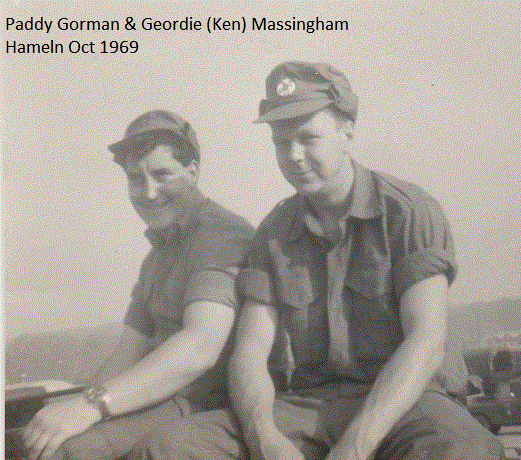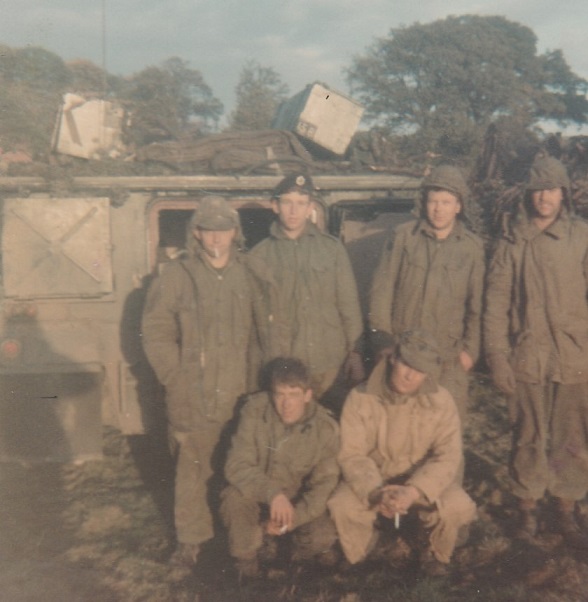 L-R: Tich Adams, Pete Platts, Ken Massingham, Jack Daniels, ''Captain'' Gill, Mick Kearlsley. 1969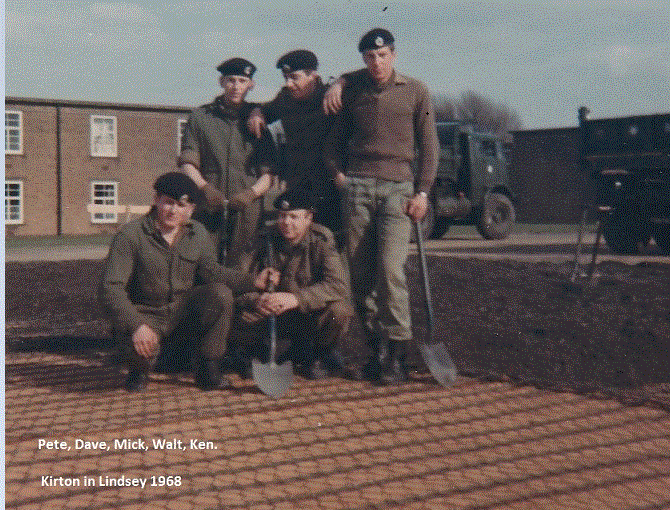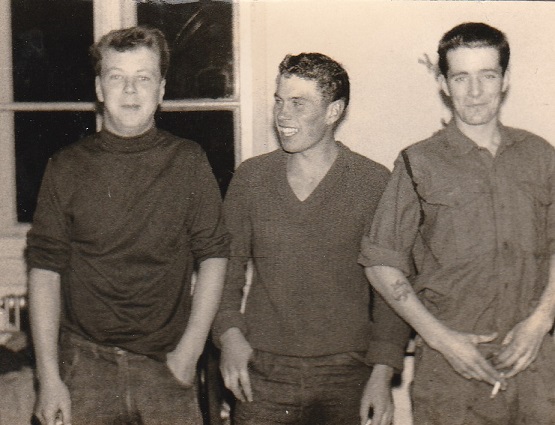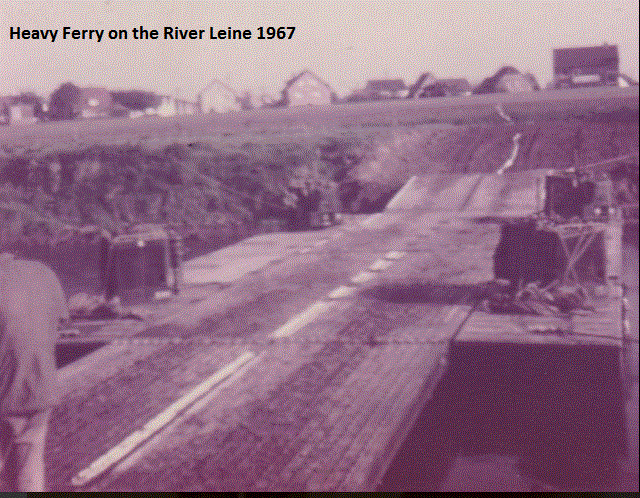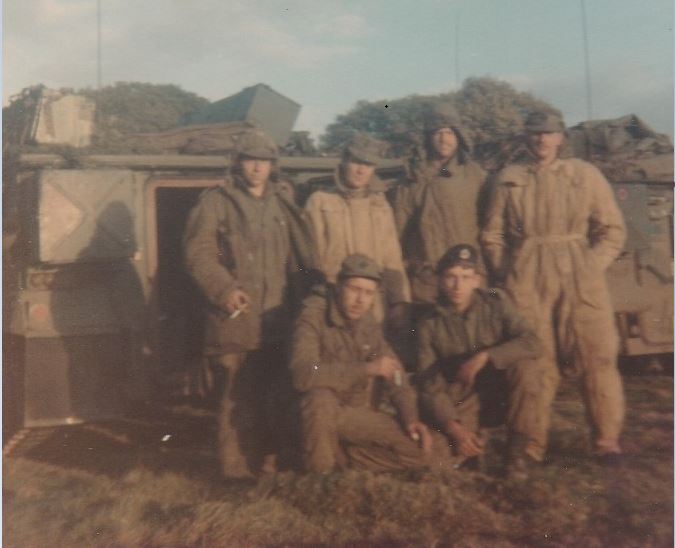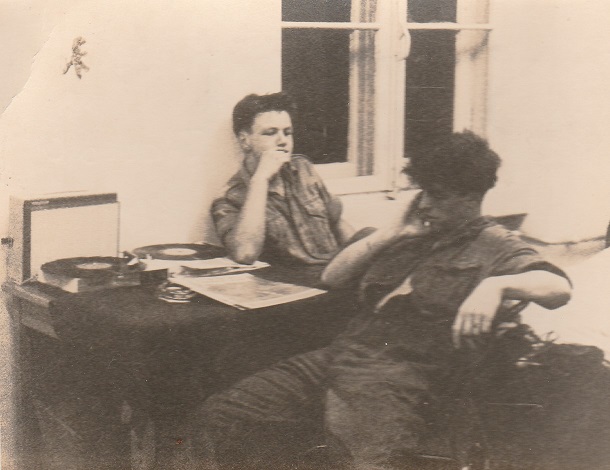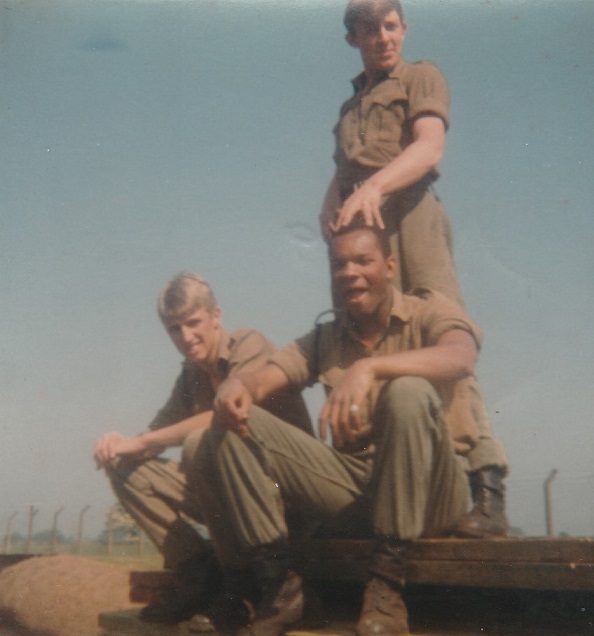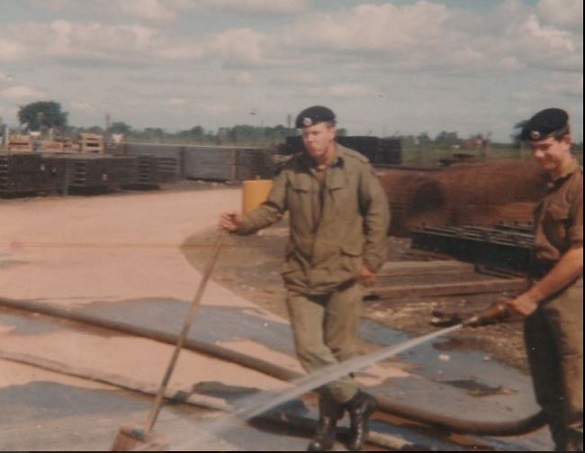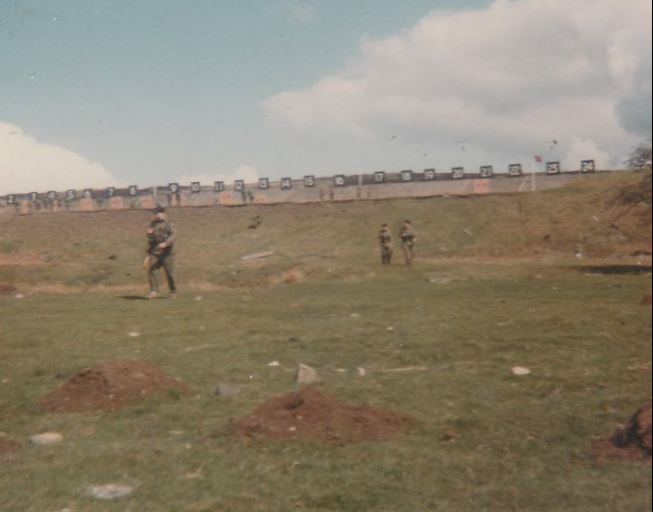 Bellerby Ranges May 1968
Hessay July 1969: Flick, Straw, Nobby
Geordie Massingham and ? Hessay July 1969
Geordie Massingham & Jack Jackson Osnabruck 1966
Germany 1969
Osnabruck 1967
Paddy Gorman & Geordie (ken) Massingham Hameln Oct 1969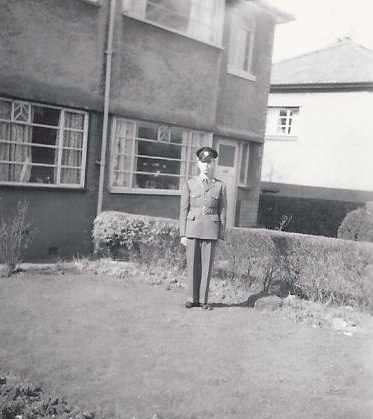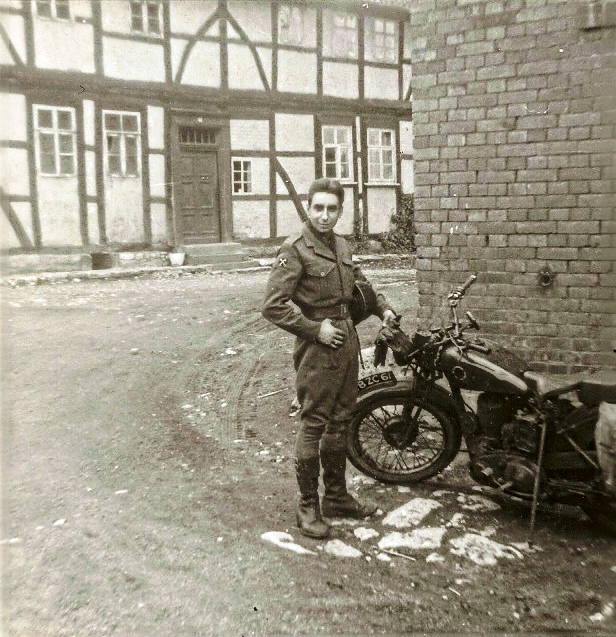 Gordon Dadd (photo taken at Carlisle)

Gordon joined 7 Field Squadron 1 April 1963 and worked in the Squadron LAD as a vehicle mechanic. He left the squadron 4 September 1966.
Gordon Dadd on dispatch riding duty. Possibly enroute to Denmark.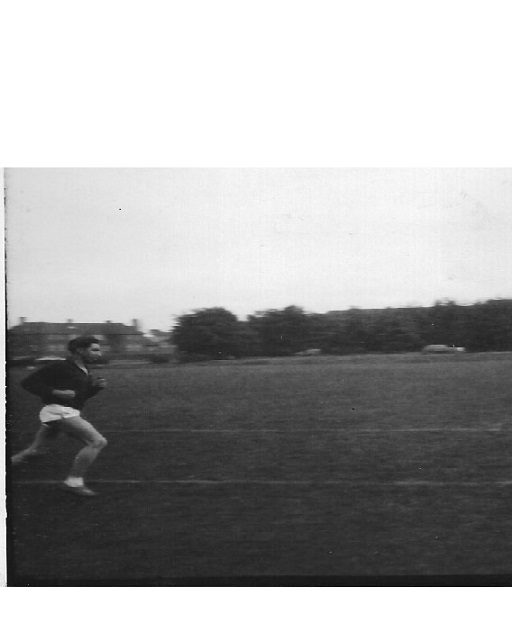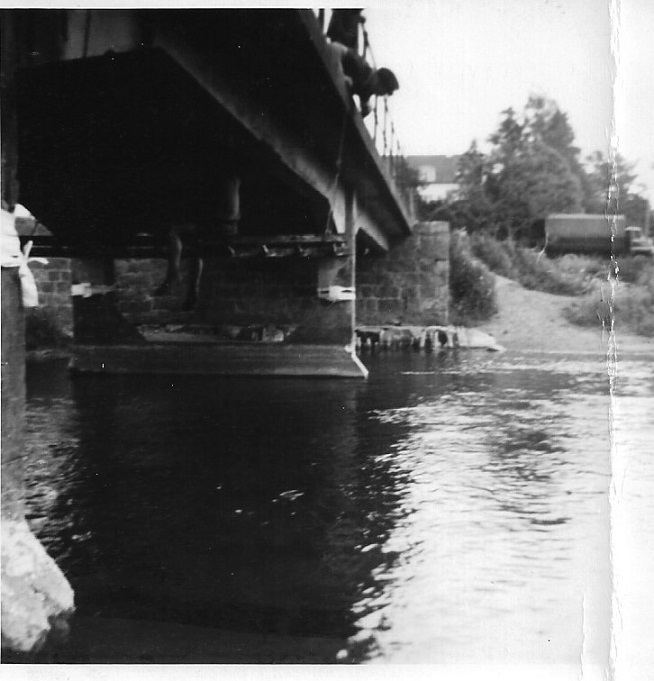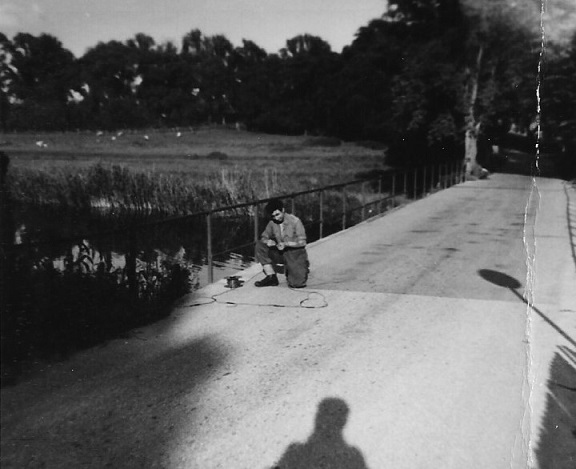 Gordon Dadd crosscountry training circa 1963-65
Below and right: demolition exercise circa 1963-64