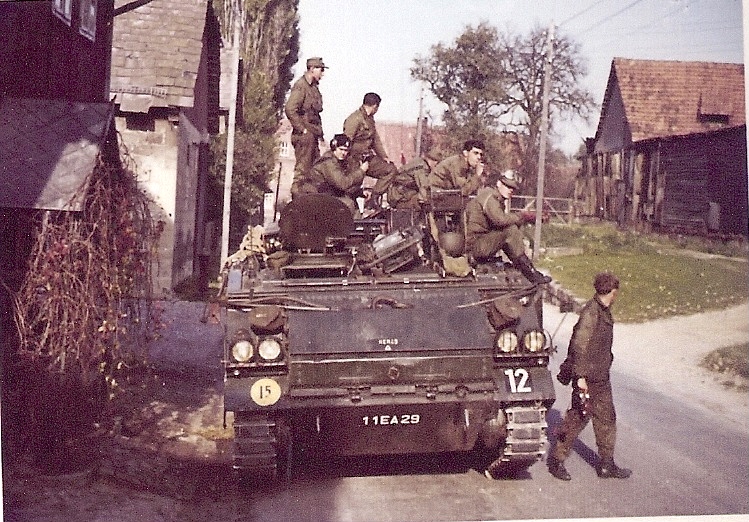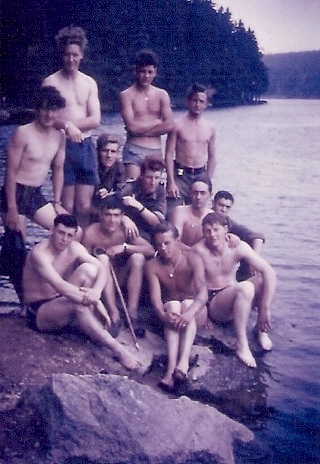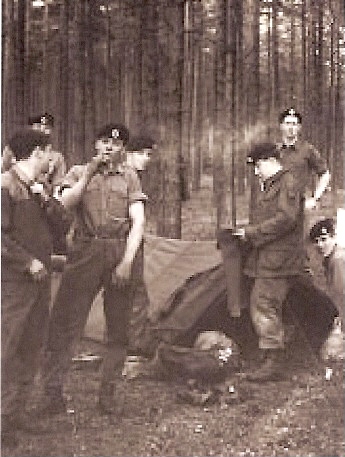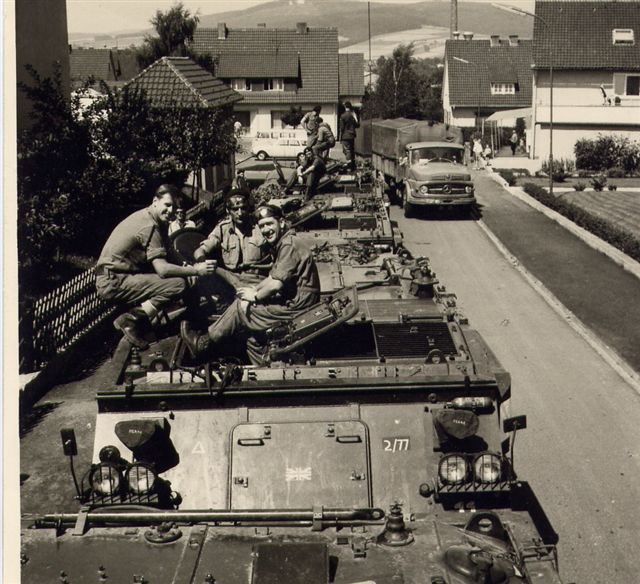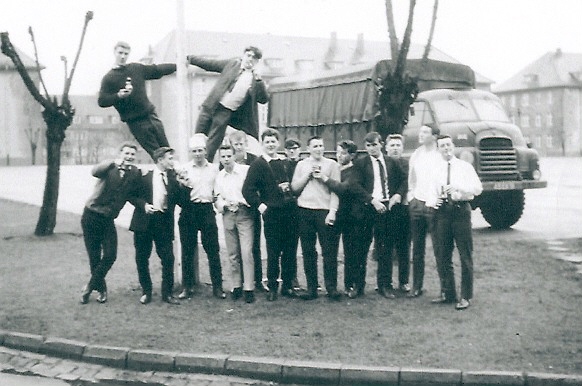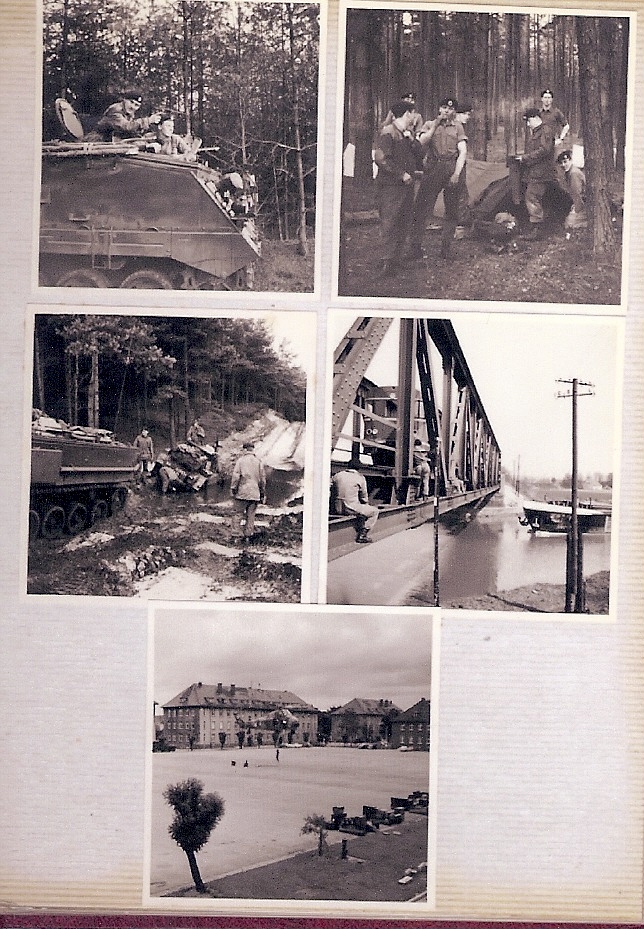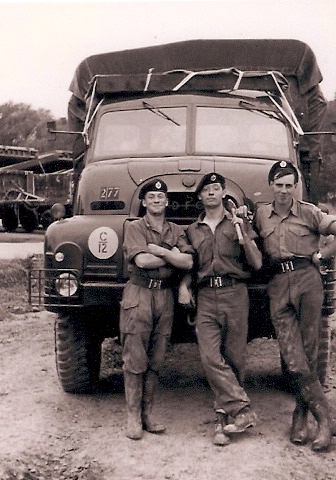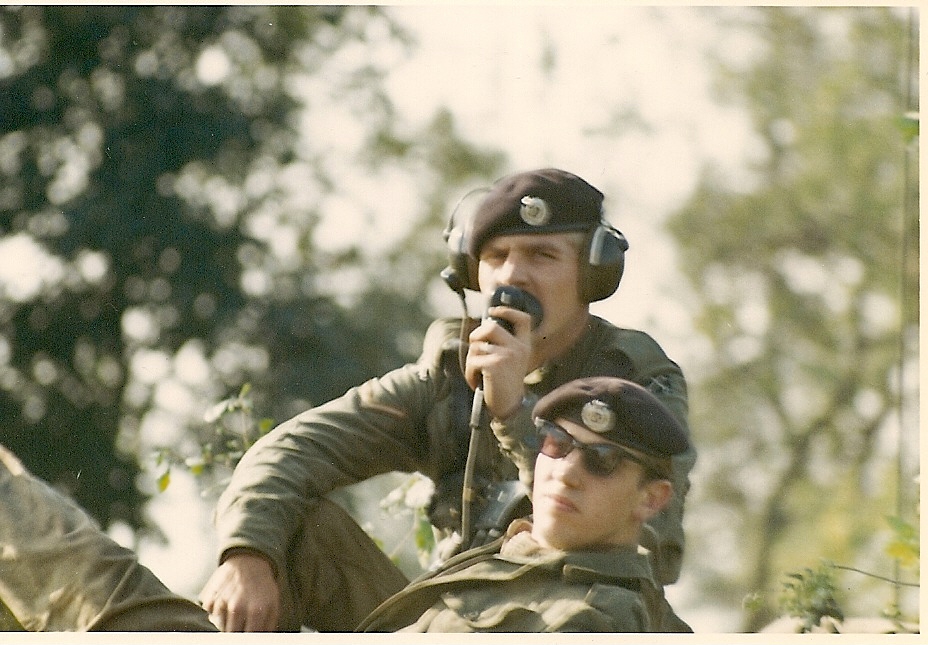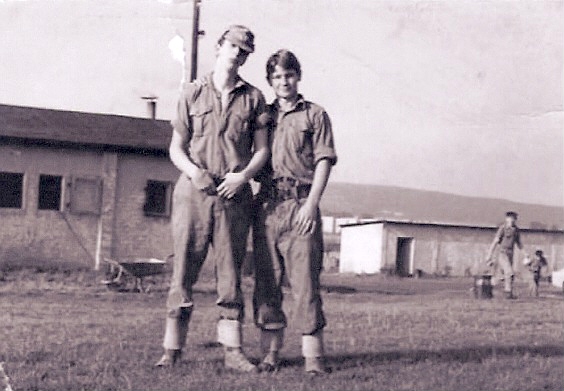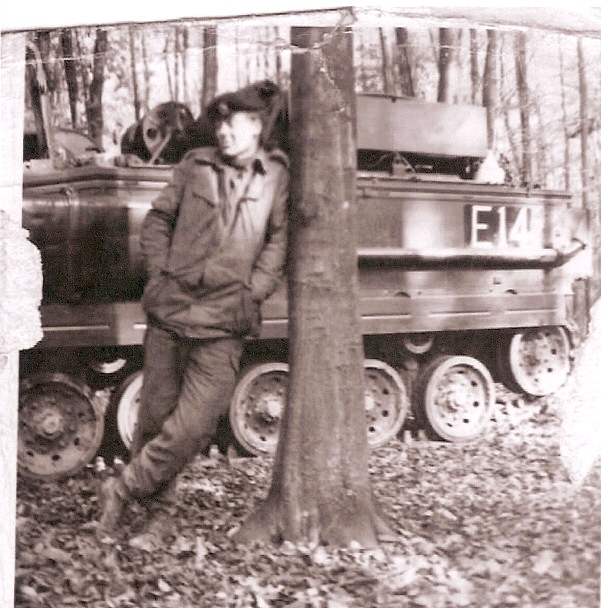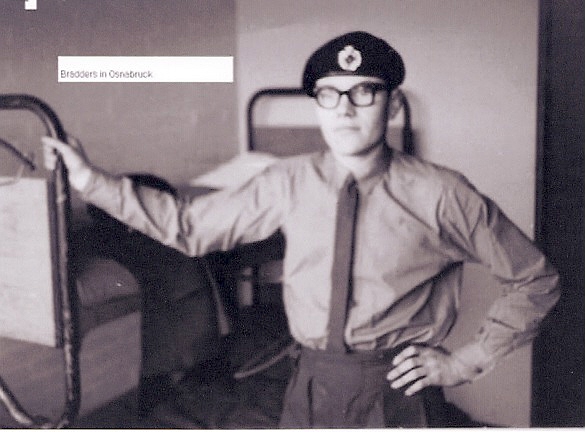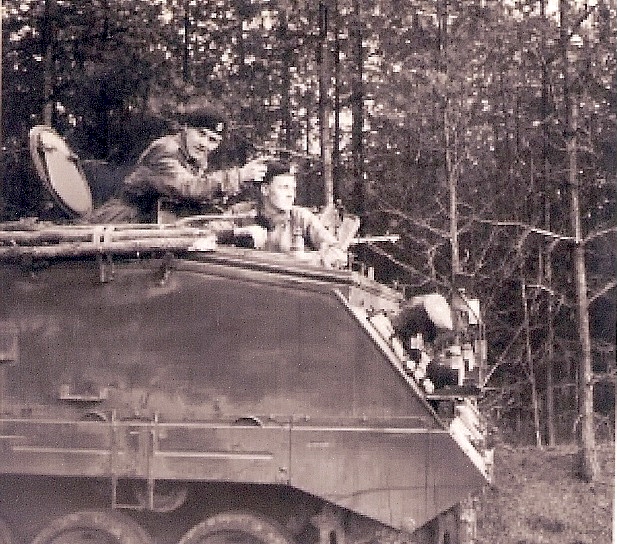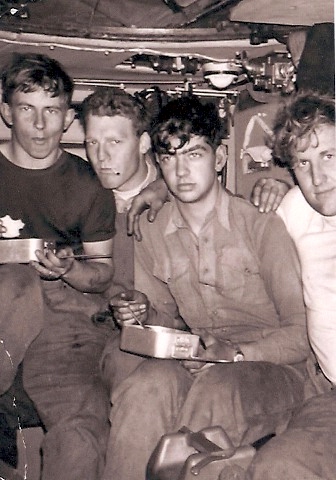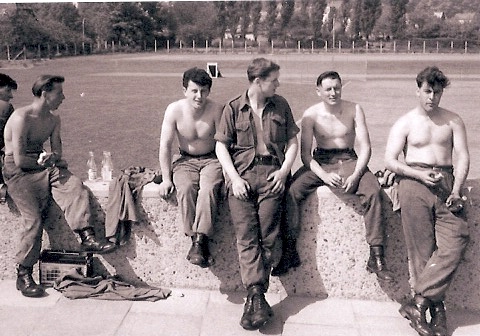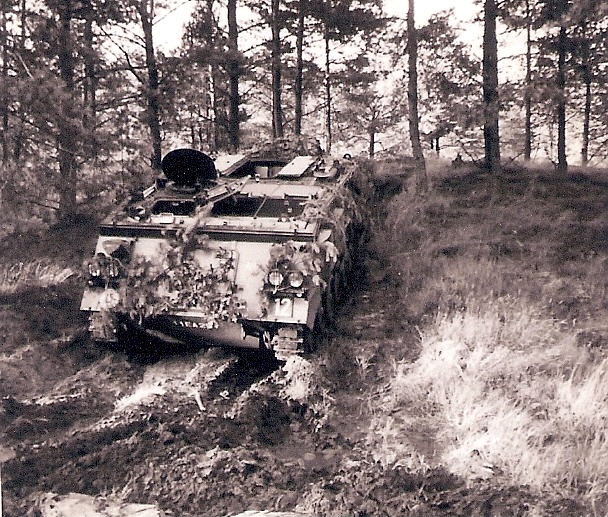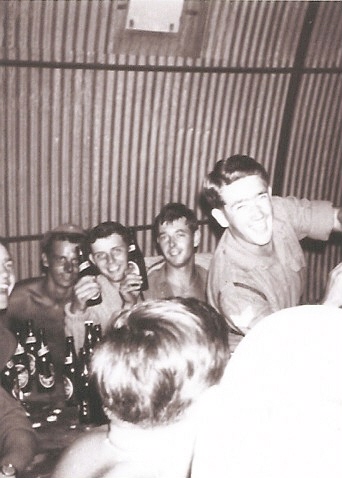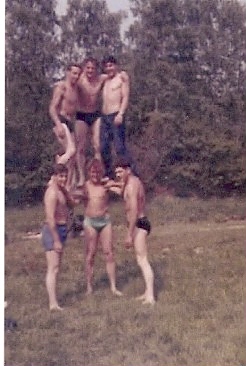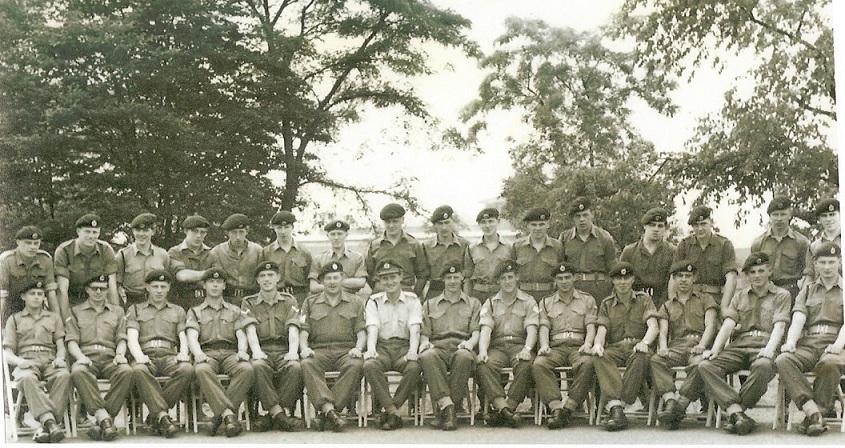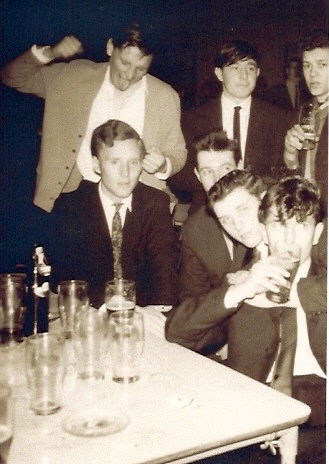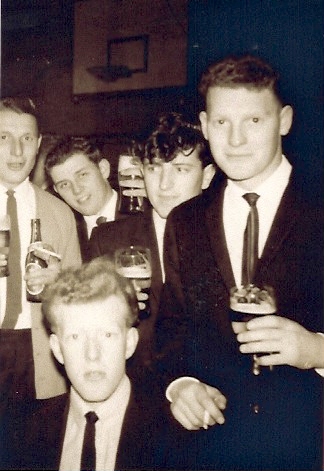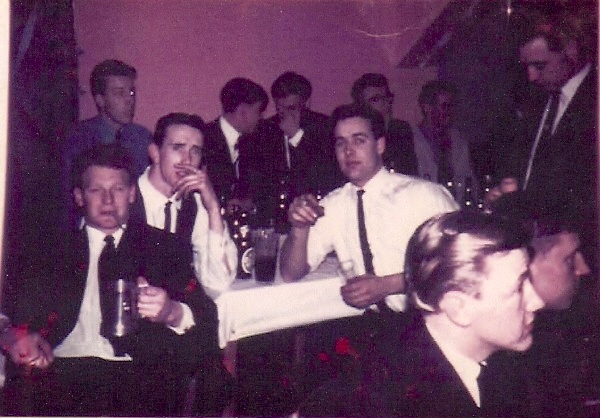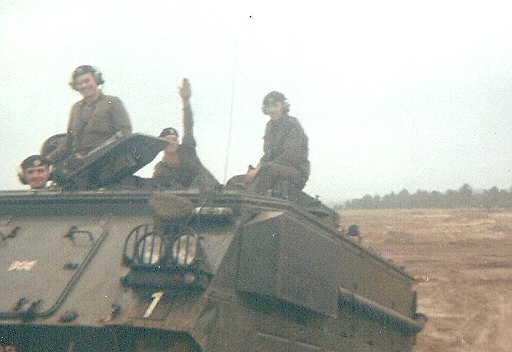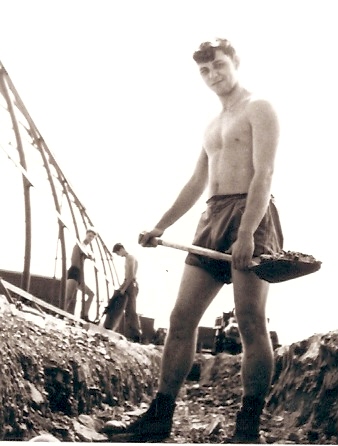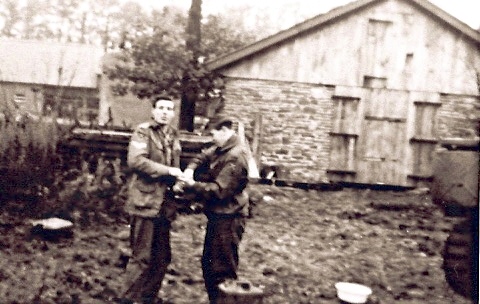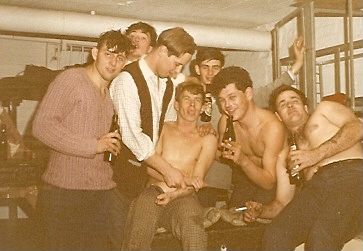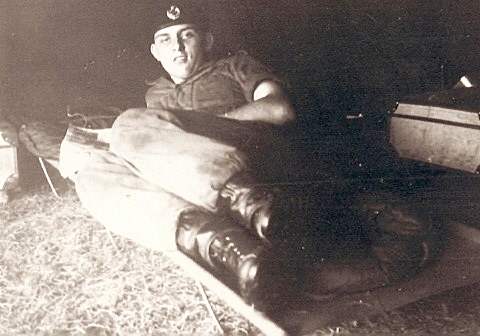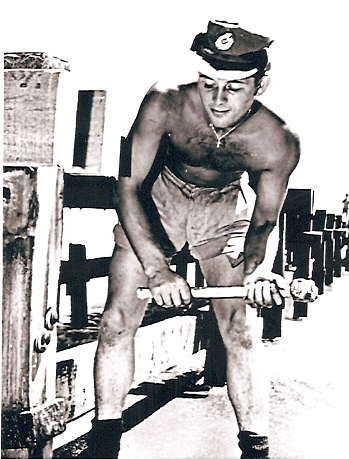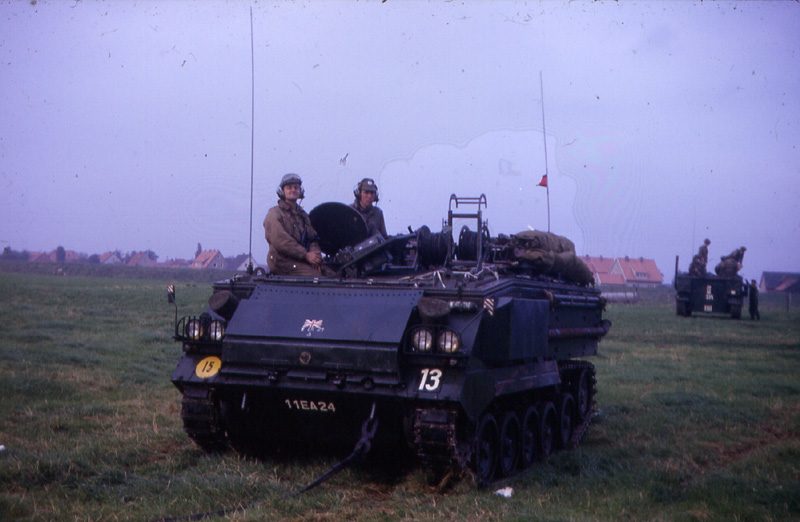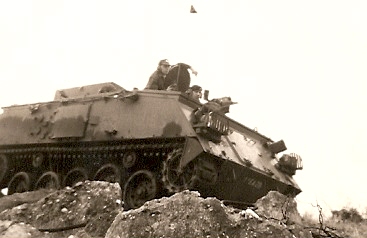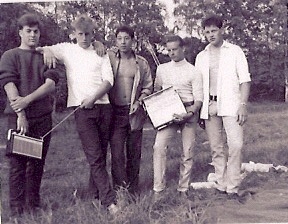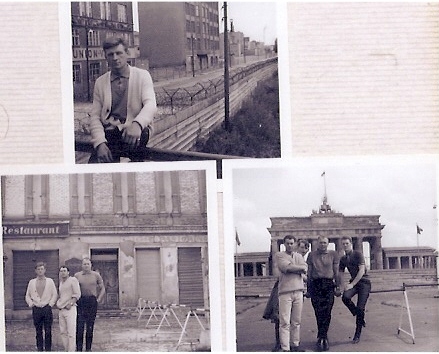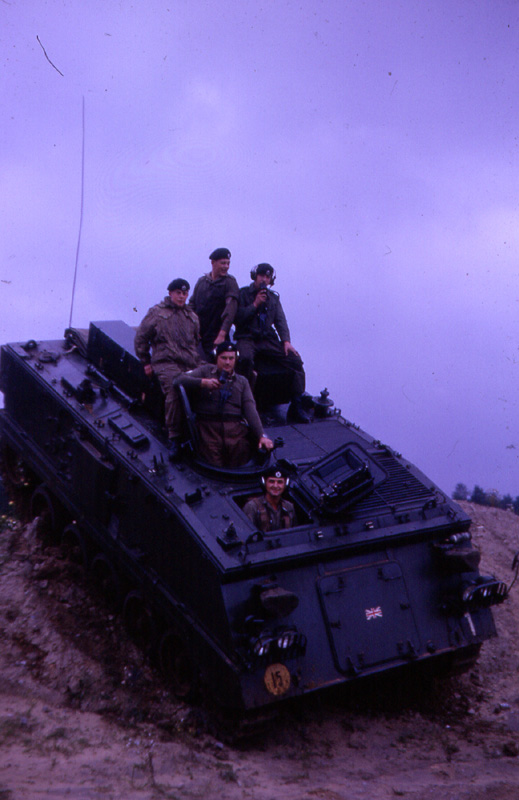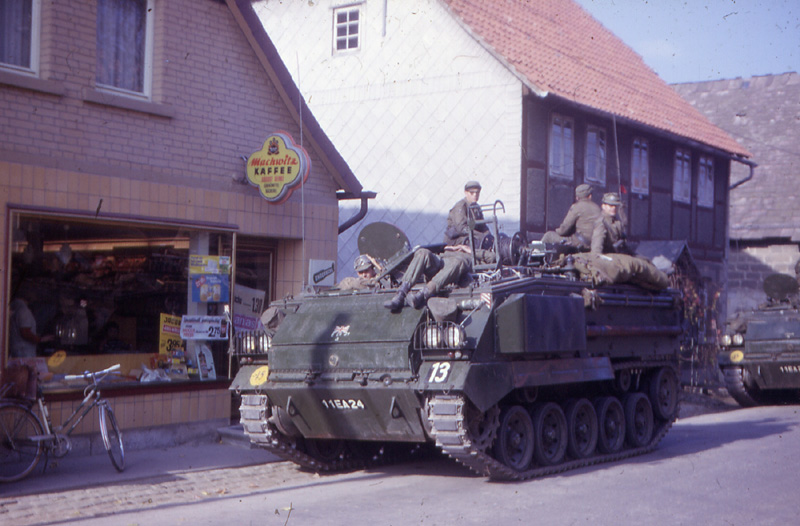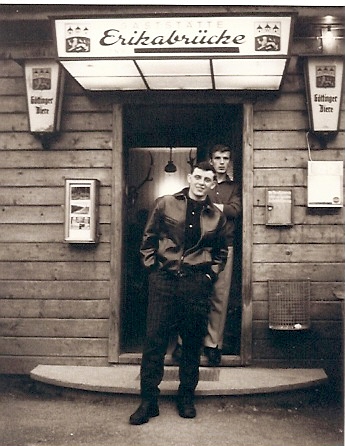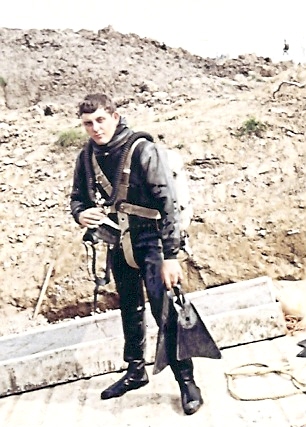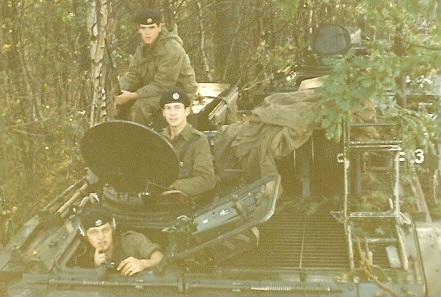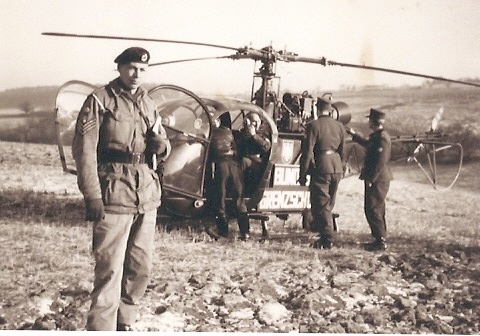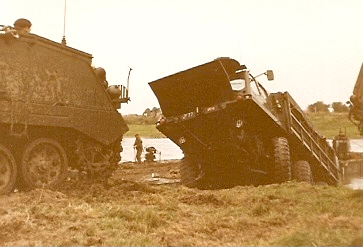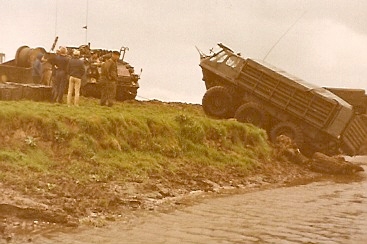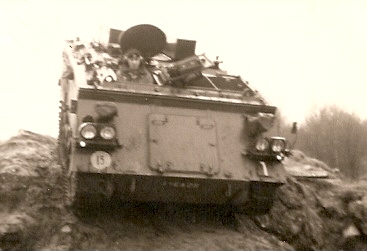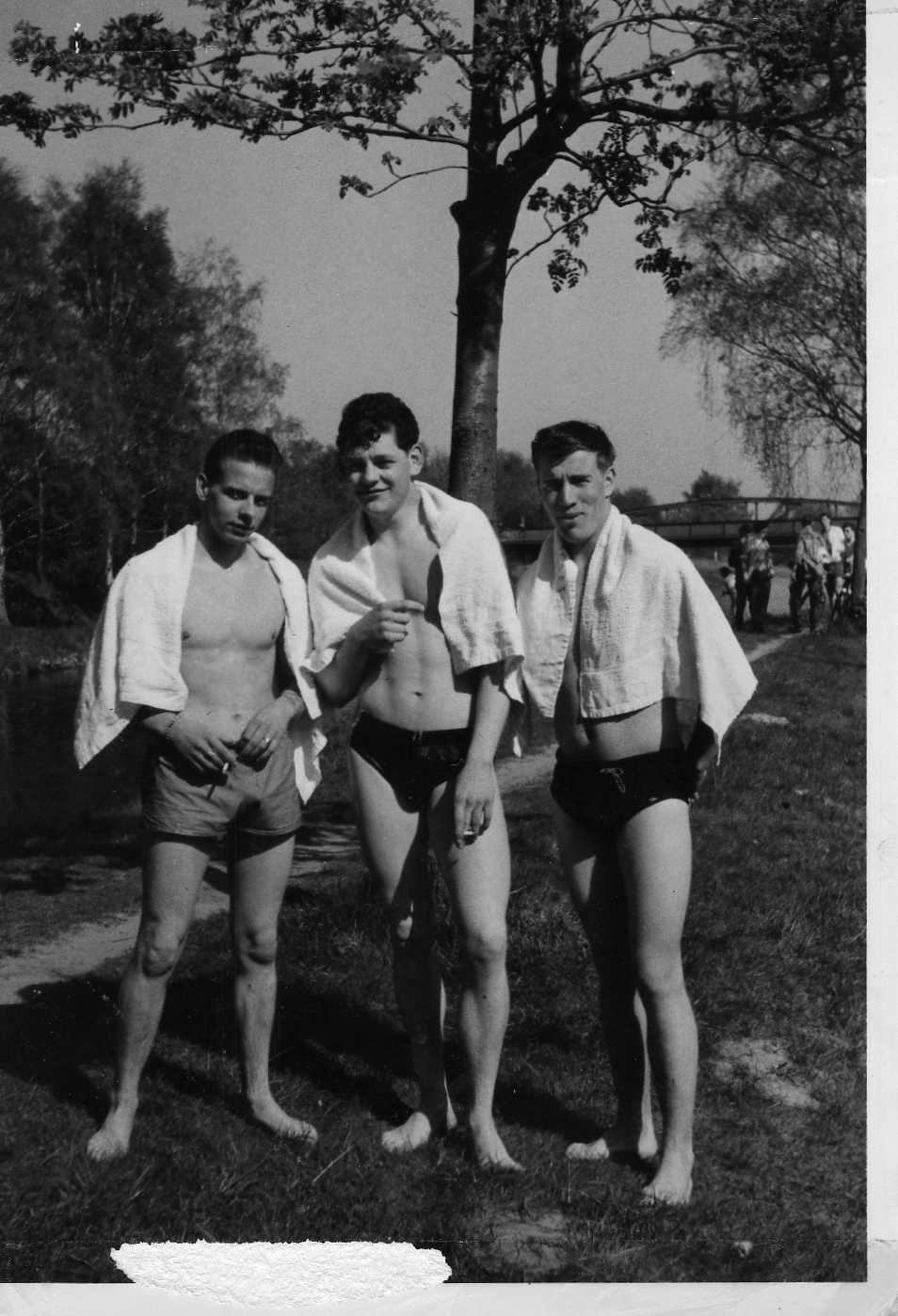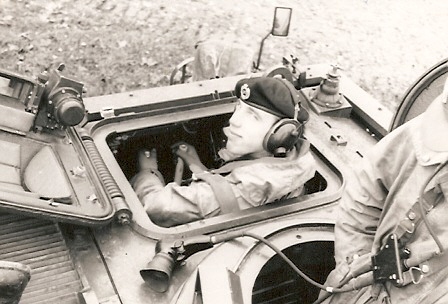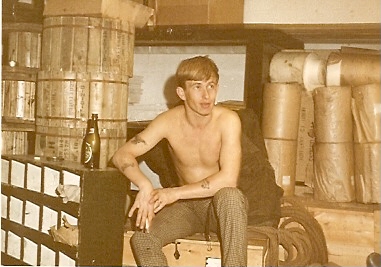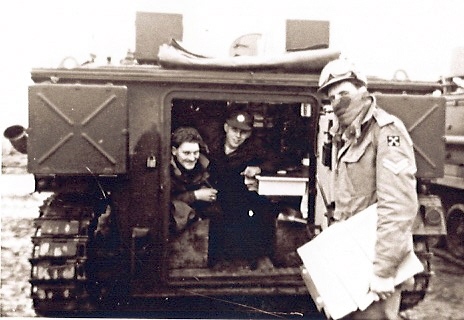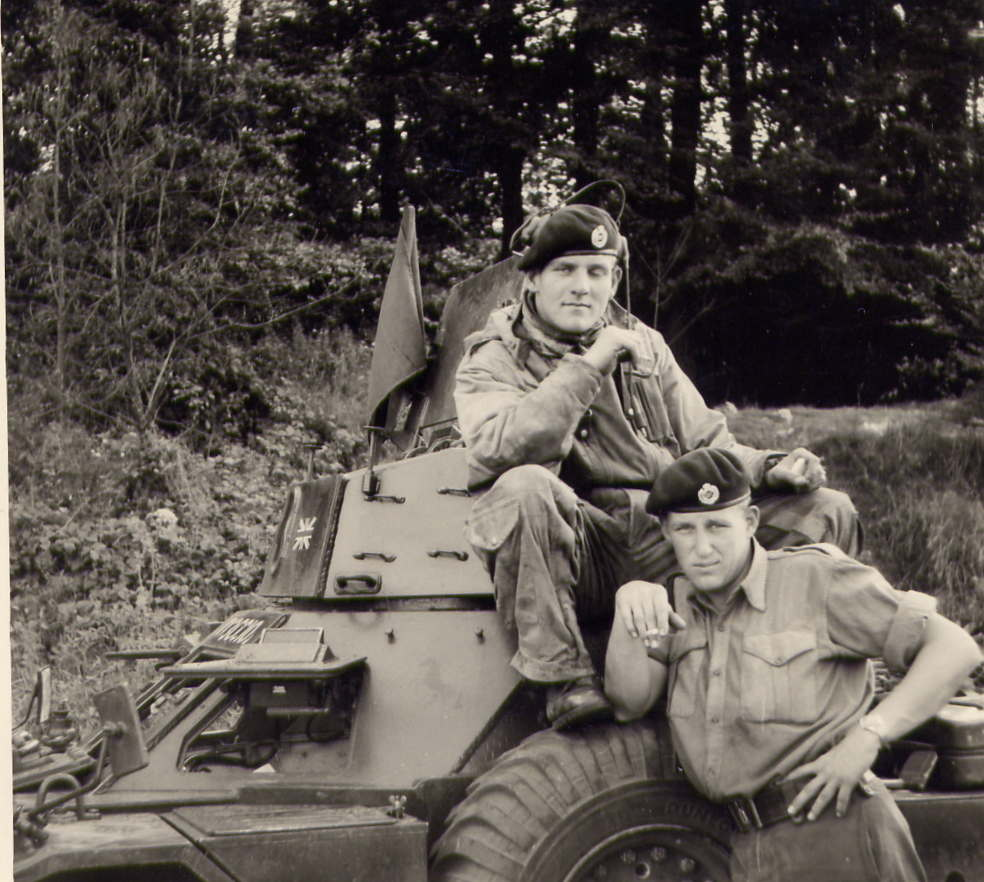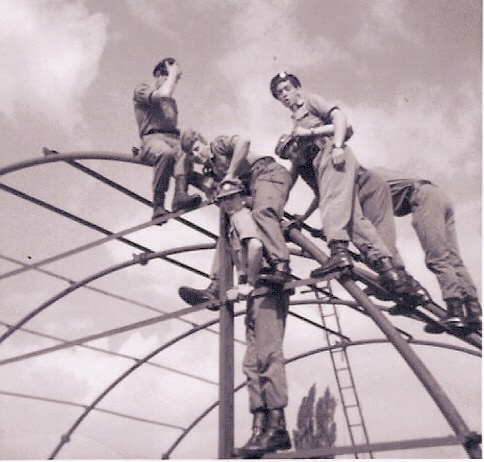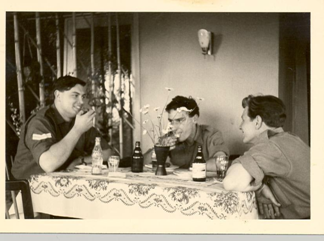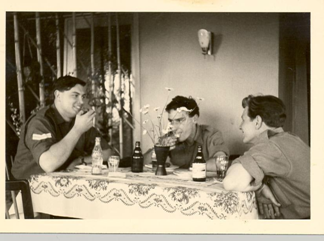 Norman Jones Ted Lowbridge Nick Hay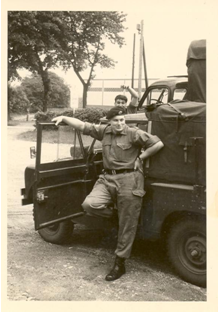 Norman Jones
Mushy and Smudge
Chy Pixie Jock
Me driving Mushy Commanding
Chris Wilkins
Hank Eric Hughie
Eric Brown
SSGT Scott on Border Patrol 1965
Stalwart ran out of petrol on river exit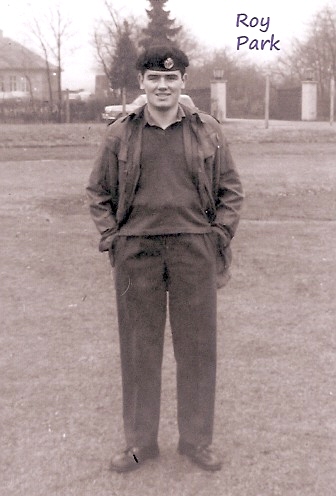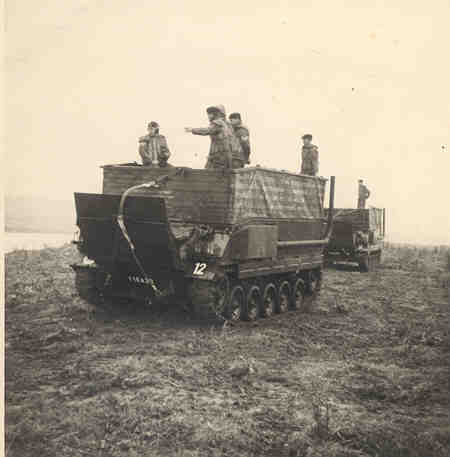 Floatation Training Petershagen 1966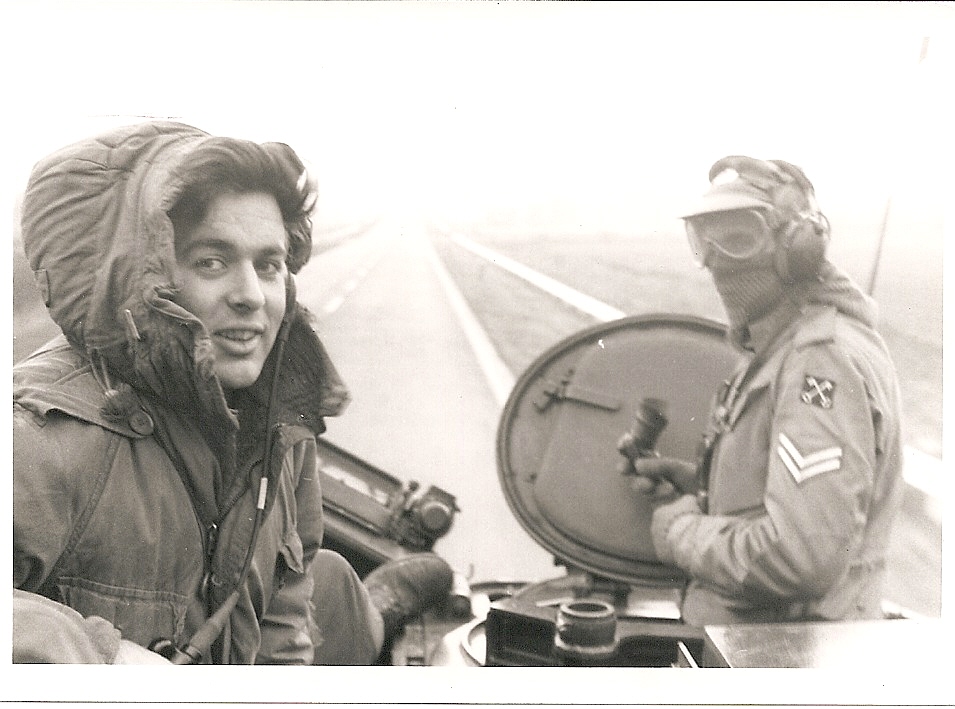 Paddy Hooks, Hughie Orr, Me driving 1966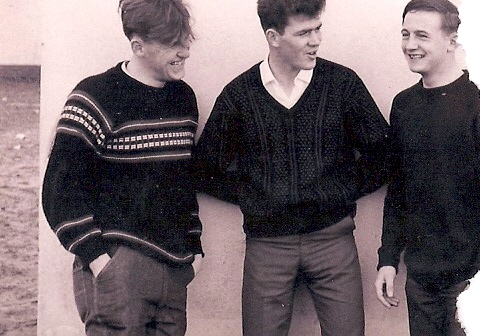 Smudge Paddy Humphries John Wakelin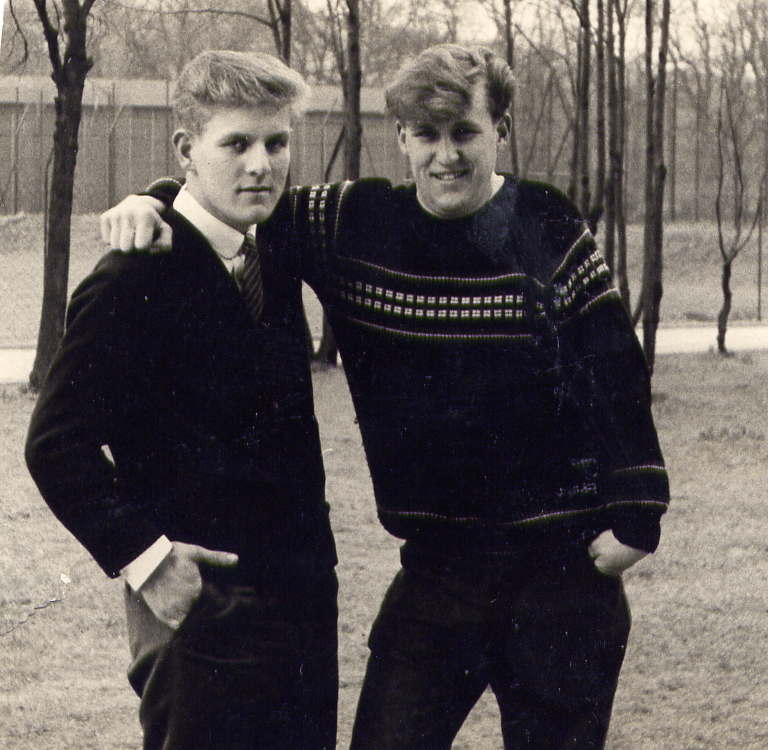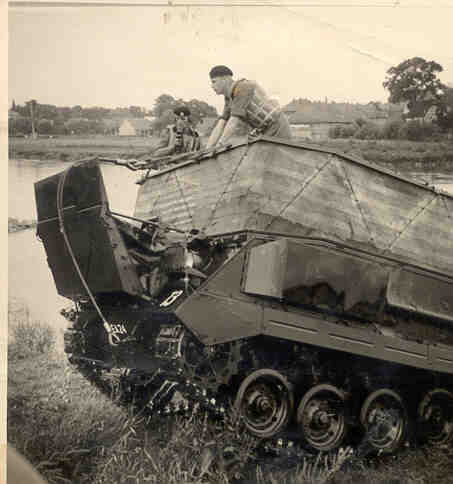 1 troop on adventure training
Fred and Chris on Bridge Camp site
Bradders
Chris,Hank,Stu and Smudge

OneTroop photo 1964
. Taken facing the MT, across the Red Square. The fence and main road are behind.
Top row L-R: Phil (RE fitter) Barry Makin, Paddy Leonard, Arthur English, Al Green, Ginge O'Reily, Tony Cahill, ?,?, Cummings,?, English?, Ted Cooper, Paul Timms,?, ?
Seated L-R: Sammy Singleton, ?, Ginge Cox, ?, Paddy?, Staffy, Troopie, Ray?, Brian Williams, Ted Lowbridge, Jock Orr, ?, Flangefoot, Ben Booker.
Eric and me at Achmer 1966 or 67
Pete,Pixie,Me, Norman and Bert Bates driving. Achmer 1966
Floatation training 1966
Ron Freeman
Nick Hay in Berlin
Nick,Ted and Brian Berlin Ted, Brian and Hank
Pixie, Dick and Roy
Me on a driving spin at Achmer
PMH,Smudge,Andy,Chy and Pixie
Chris Wilkins Stag do in the G1098
Bert driving,Norman Comanding Pixie & me at Achmer
Bob Rain, Mick Flavel, Hughie (Jock) Orr
Ginge Oreilly with back to us
recovering a Ferret
1 troop on Dems training
Chy, Taff Lewis, Dan, Smudge, Paddy Hooks
1 Tp at Hameln: Back, ?, Chy, Eric, Dave, Paddy Mackin
They've all gone to the pub sir!!
1 Troop outside the Sqn Block Xmas 1965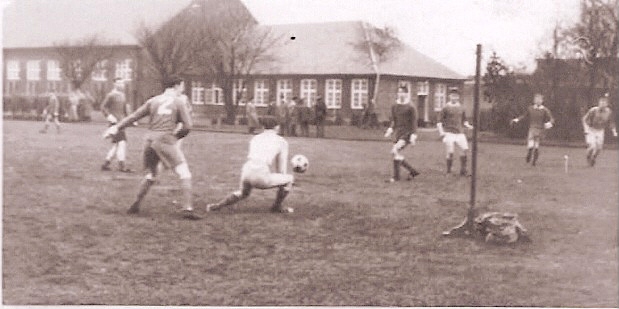 1 Troop playing football against the Danish Engineers Randers Denmark 1967
Me
Chris
Fred

1 Troop Shiny 7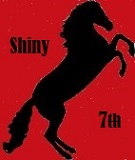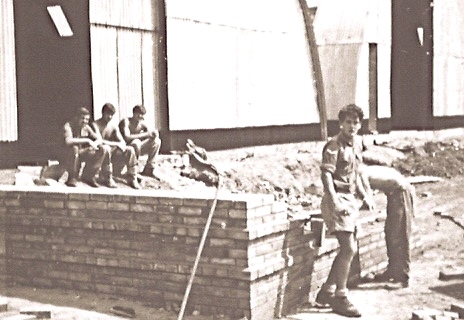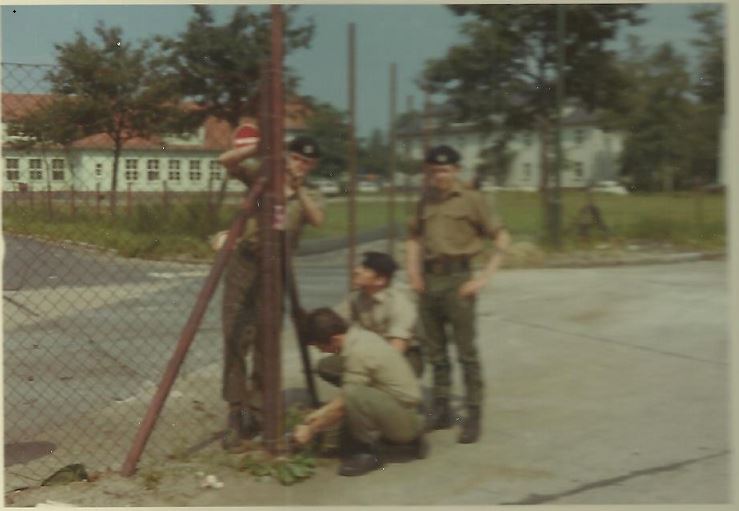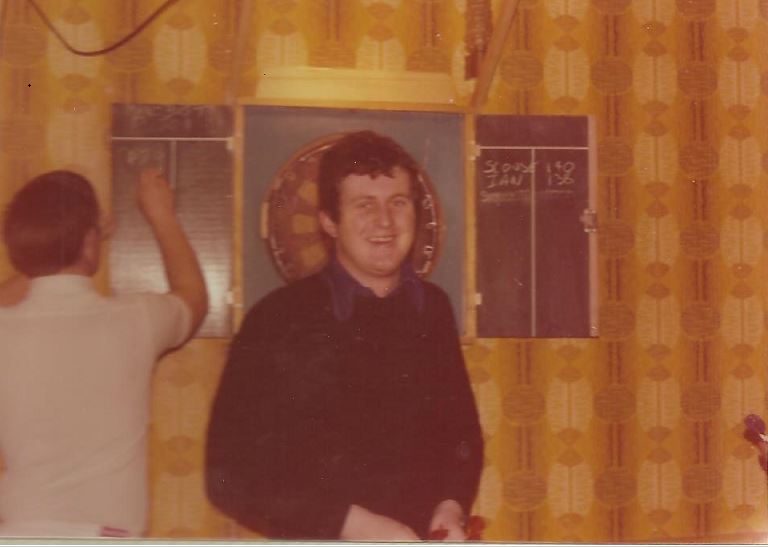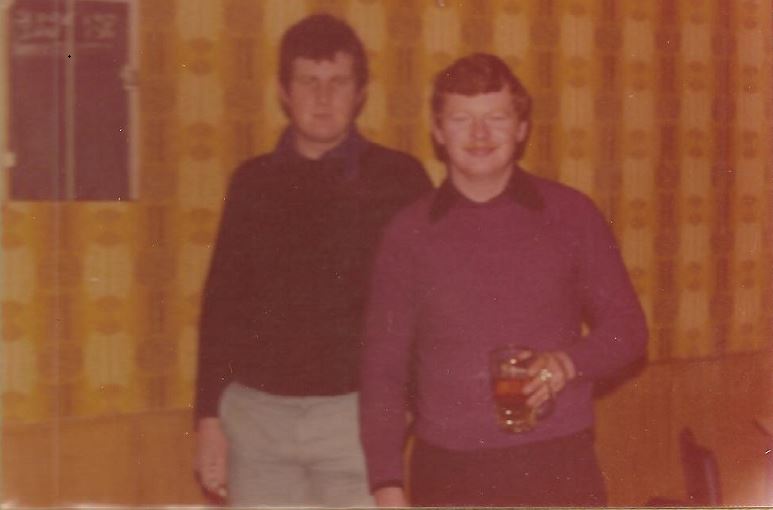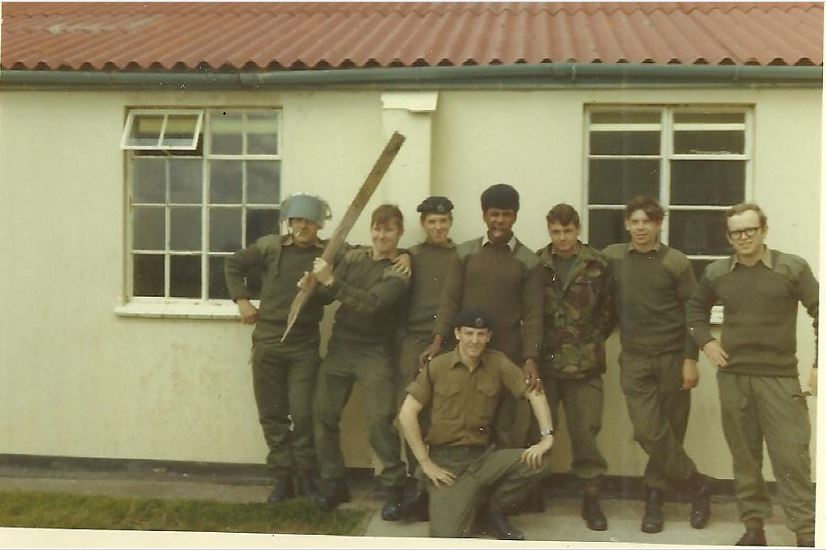 Photo: Andy Symonds
1 Troop Hohne
Photos: Andy Symonds
1 Troop Hohne
Photos: Andy Symonds
1 Troop Hohne

Photo: Andy Symonds
1 Troop Hohne

1 Troop Hohne 1970s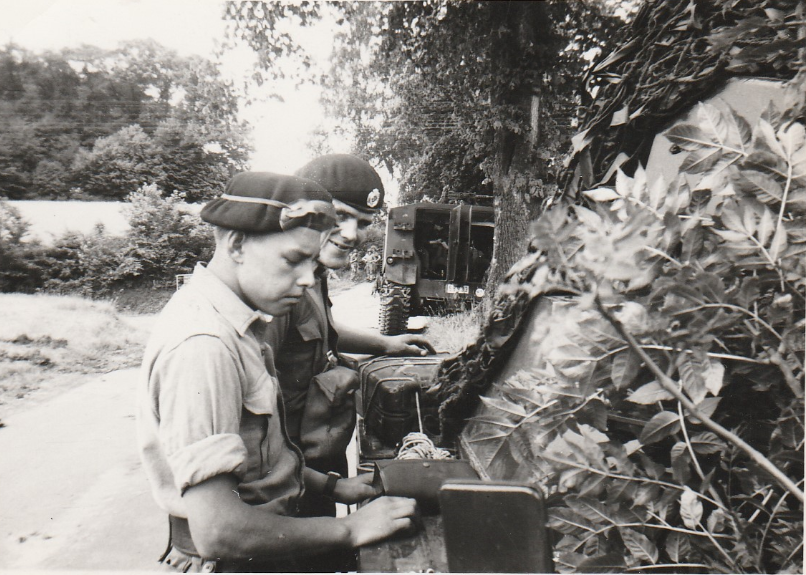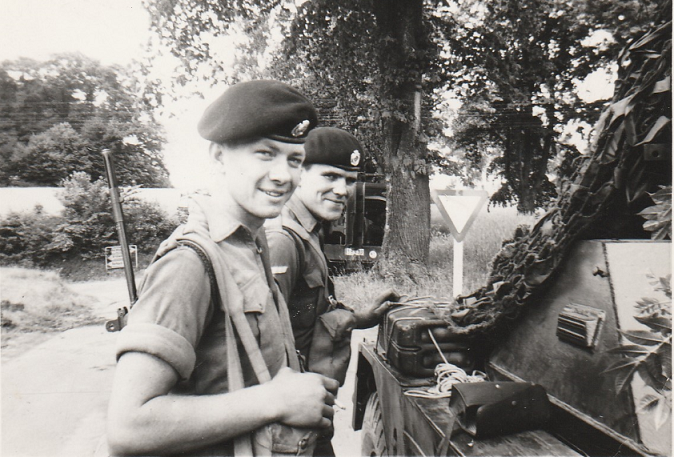 No 9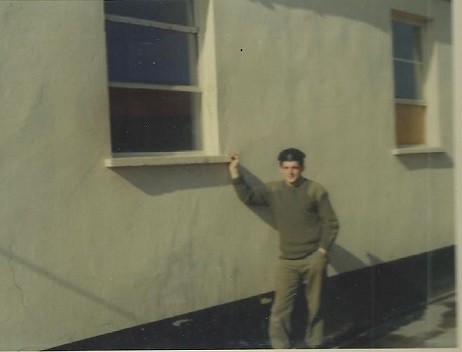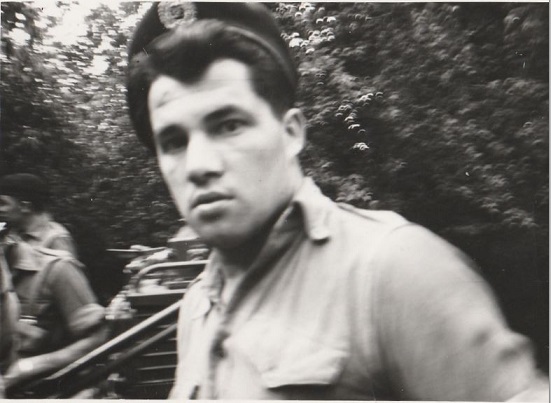 Ted Cooper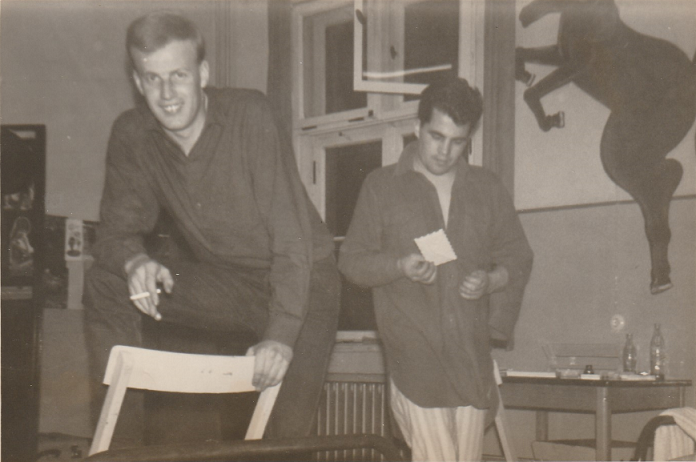 Barry Makin and Ted Cooper 1 Troop
1 Troop L-R
Ted Lowbridge, Ben Booker, Barry Makin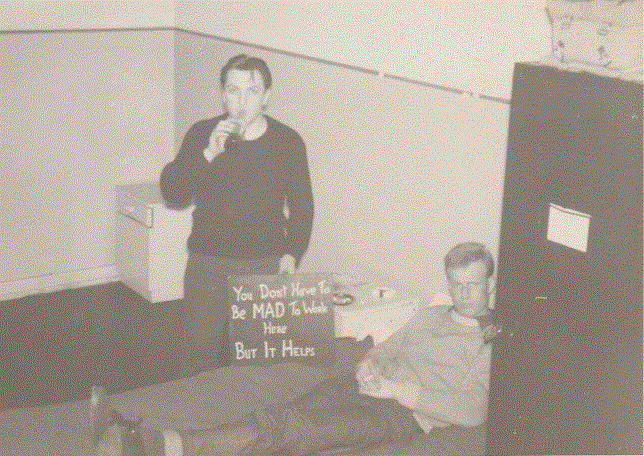 Paddy McNally and Barry Makin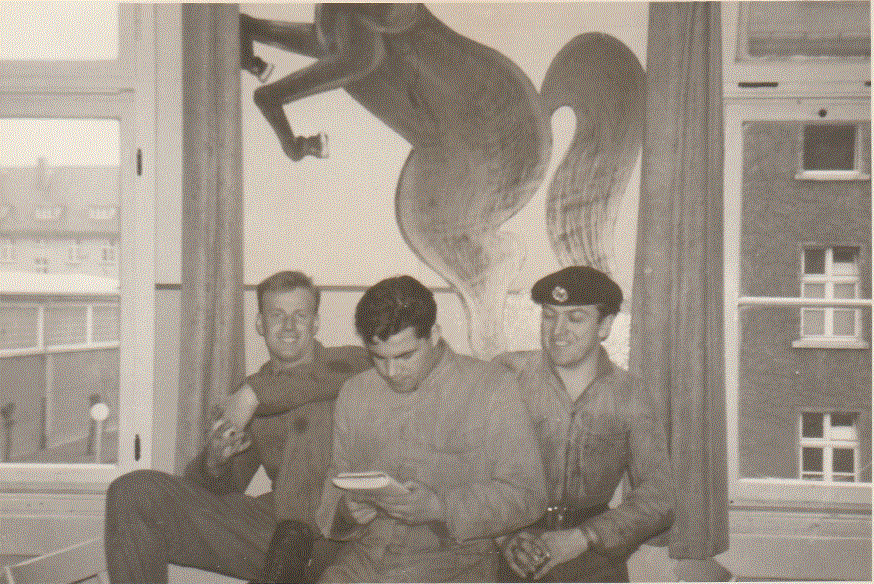 Barry Makin, Ted Cooper, Paddy McNally 1 Troop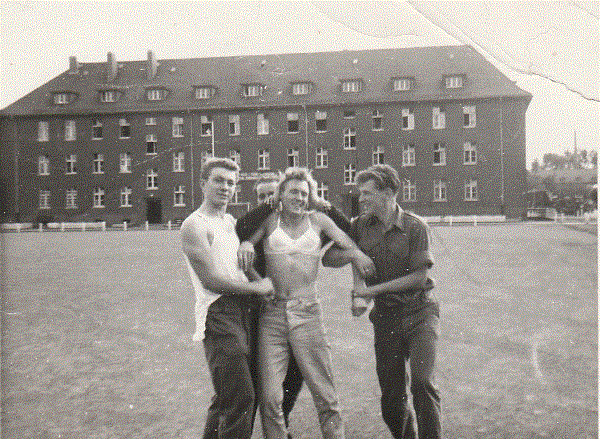 ?? ?? Nick Hay?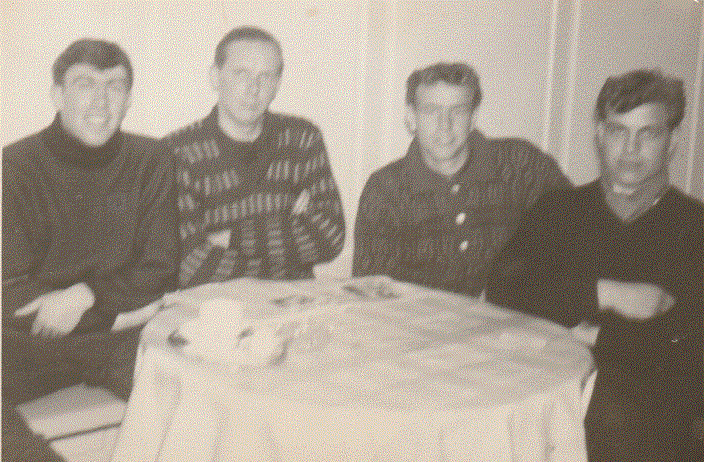 Barry Makin, Ted Cooper, Sam Singleton, Ted Cyrus (1 Troop)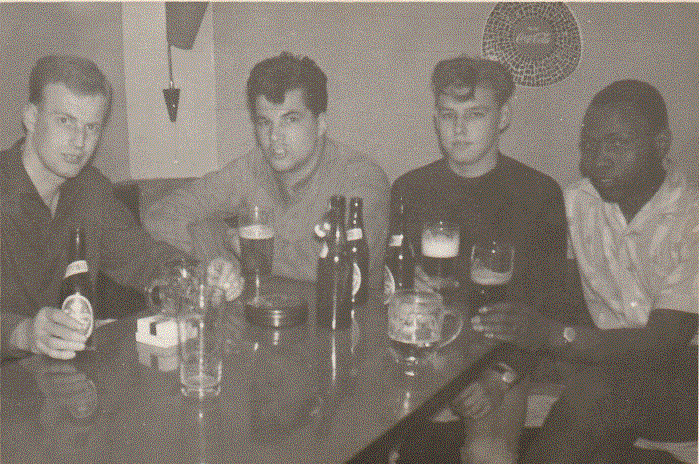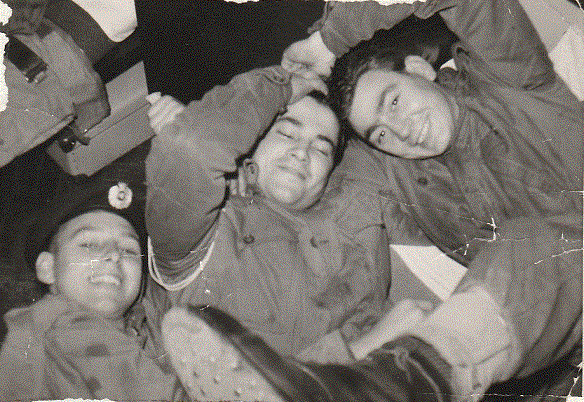 Sam Singleton, Ted Cooper Paul Timms (1 Troop)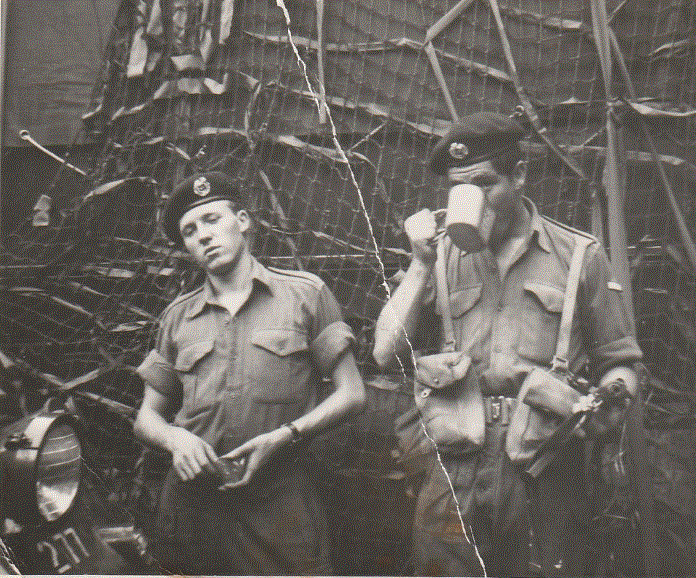 Tony Cahill and ??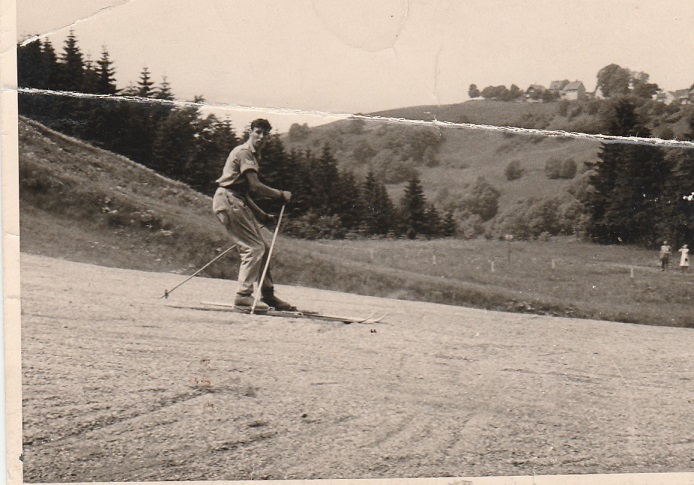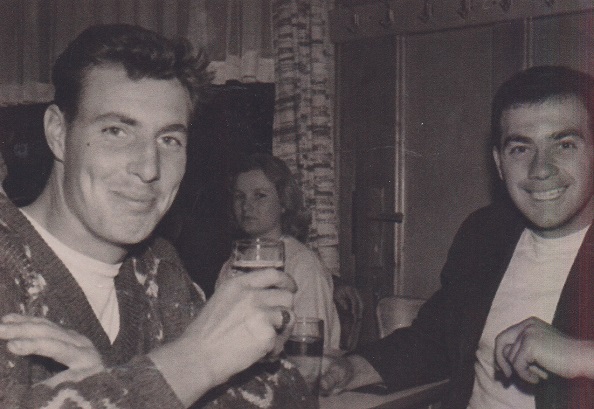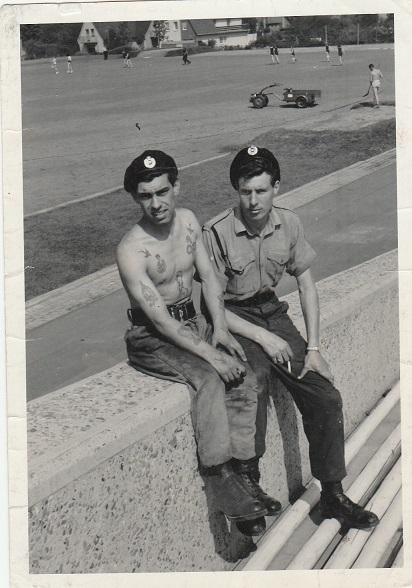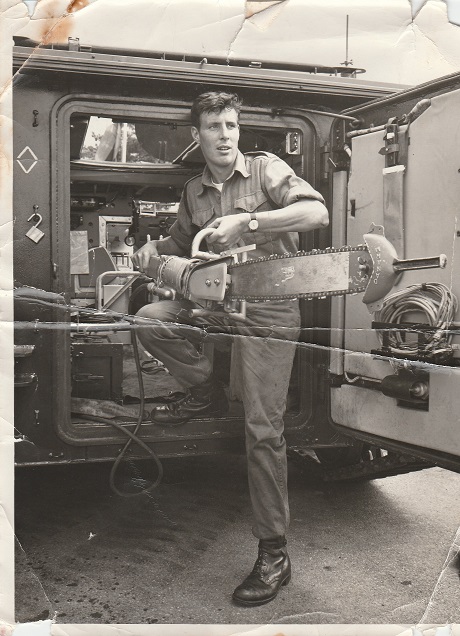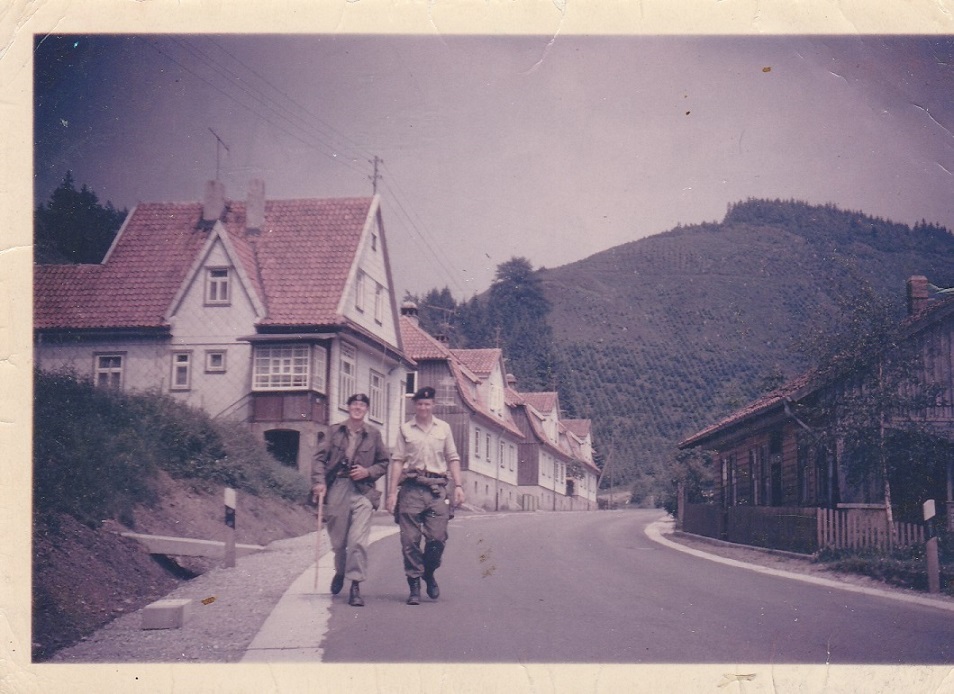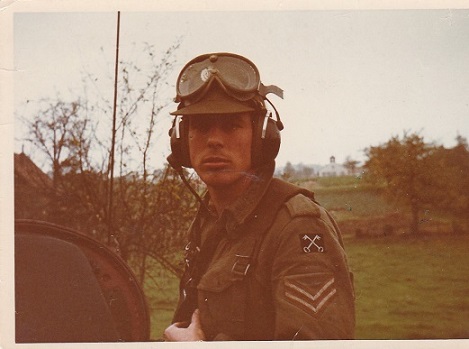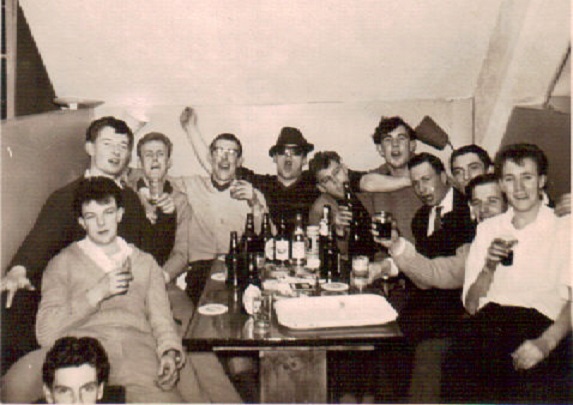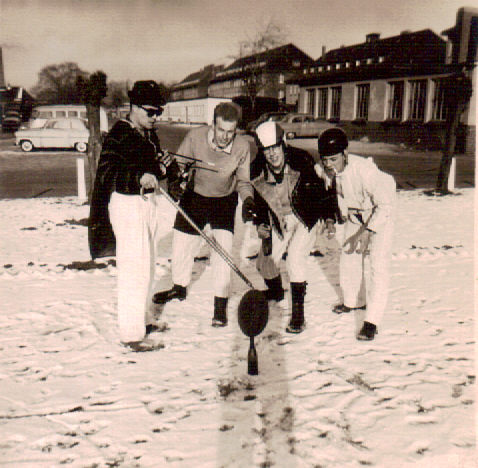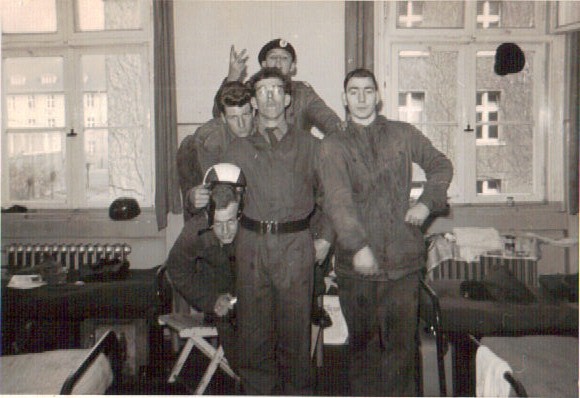 Belfry, Christmas 1963. Osnabruck
Room 53

1964
Christmas day football 1963
Back L-R: Johnny Greenhalgh?.Patrick Cobb, Mushy Turner, John (pixie) Pickles, John Wakeling
Centre: Eric Brown, ?, Ginge O' Reilly, Dave Steele,Taff Norris
Front: Chy, Hank?.
1 troop on scheme 1967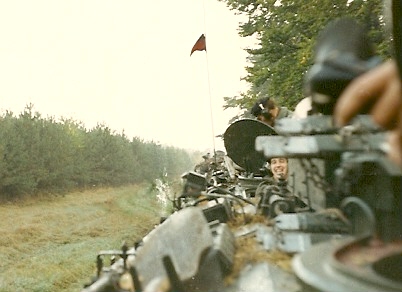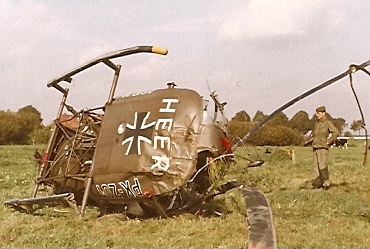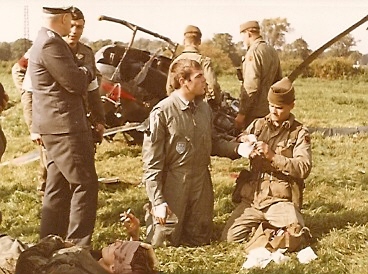 Ex Glen Corse 1967. Above Geordie Johnson
Below L-R; Me and Pete Broadbent, helicopter crash and Royal Scots administer first aid to the crew.